01-07-17:
Erratic Metallic Saucer Captured Over Newton Abbot, Devon, UK
[Please scroll completely down this page for the full account plus images]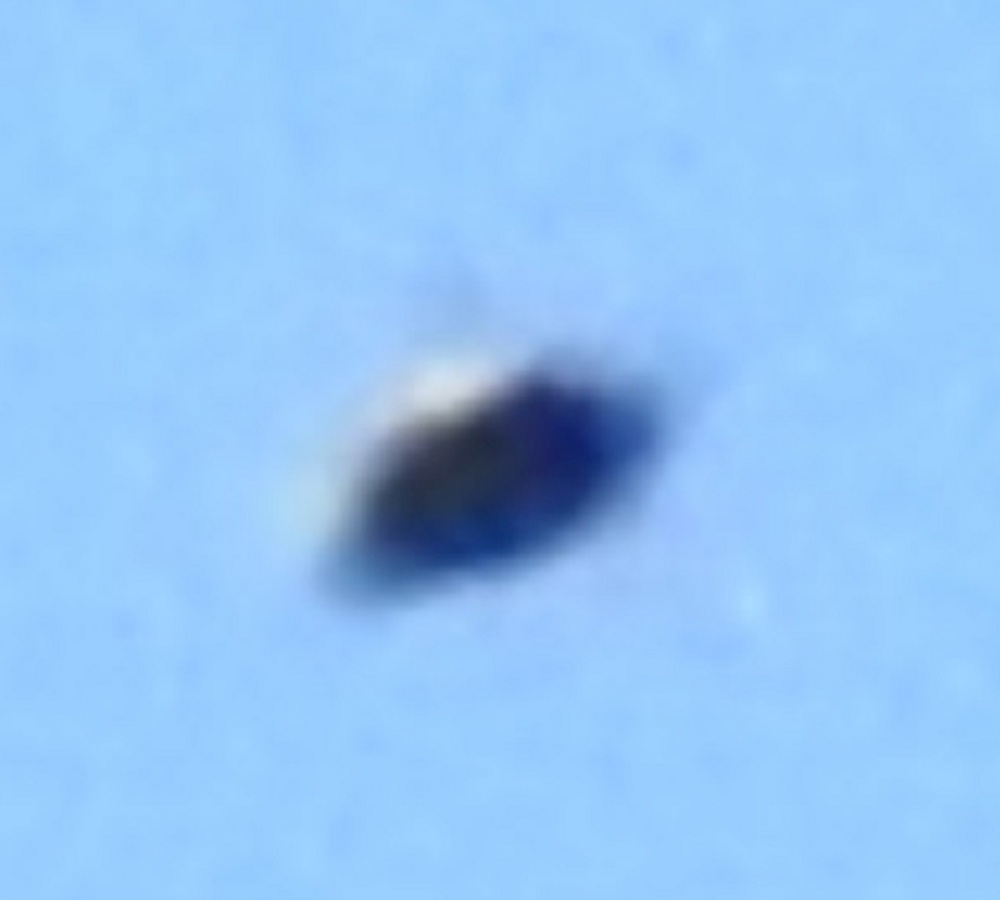 Maximum enlargement detail of object - click for full size image

Witness statement:
"Hi Ken and Hil: I was sky watching when I spotted an object that was flying around the sky in an erratic manner.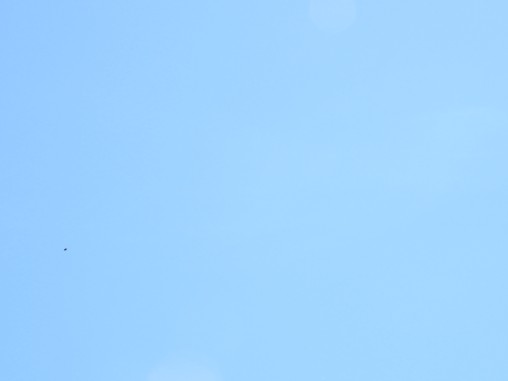 1: Without enlargement - click

I looked through my binoculars and I could clearly see that the object was metallic in nature and was reflecting the sun as it moved.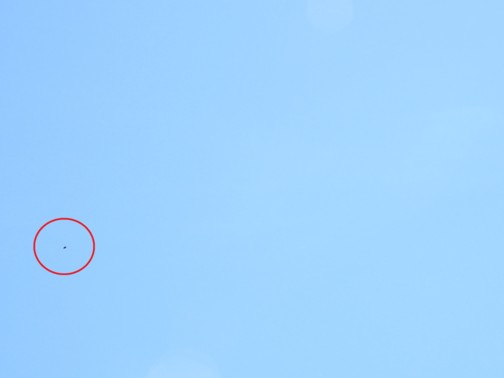 2 - Marked - click

I continued watching the object and I was able to determine that the object was in fact saucer shaped. I then decided to take a photograph so I quickly grabbed my Nikon P900 camera, (83x optical zoom) and took a photograph.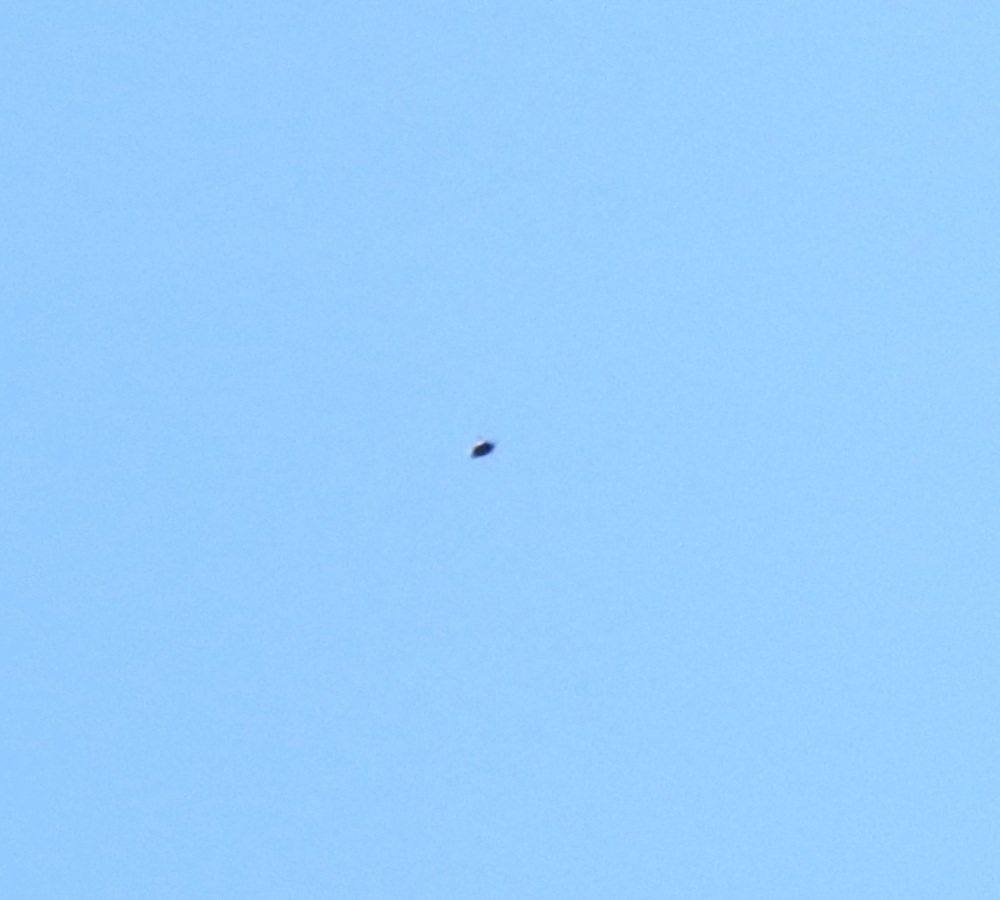 3 - Object enlarged - click

The saucer then flew up into the atmosphere at great speed and disappeared from sight.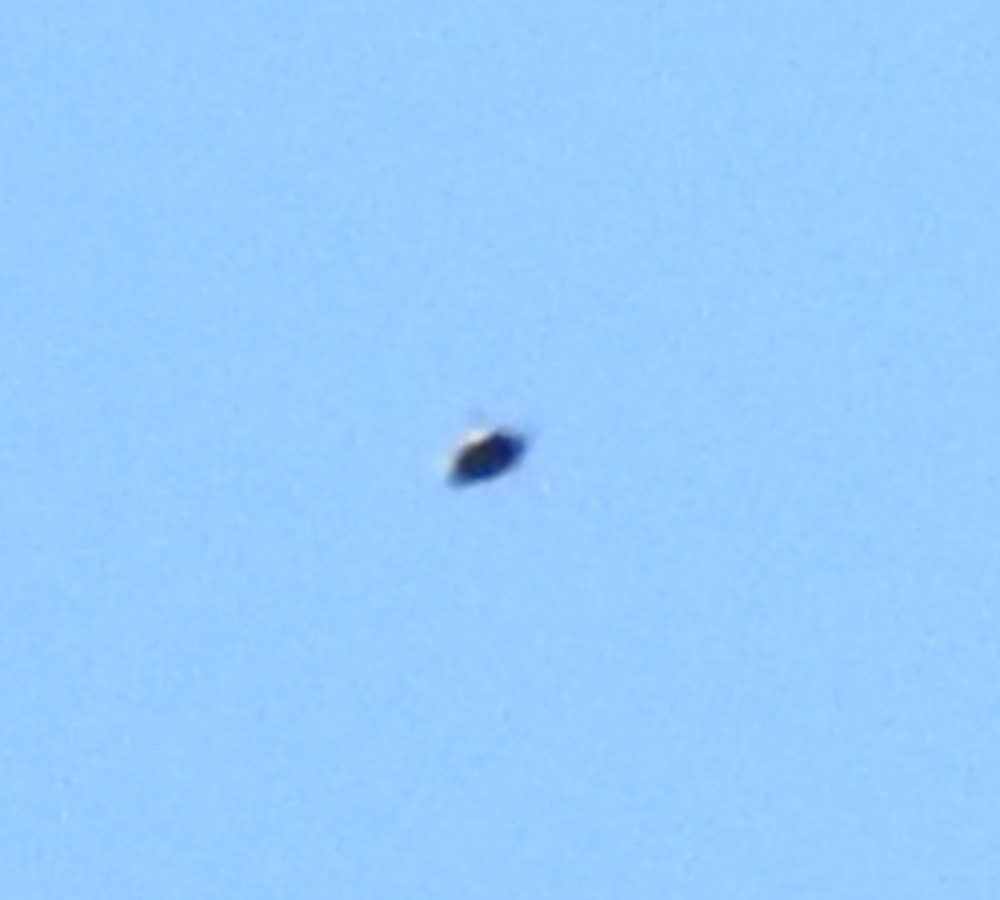 4 - Object enlarged further - click

This photograph was taken on the 1st of July 2017 at Newton Abbot Devon England.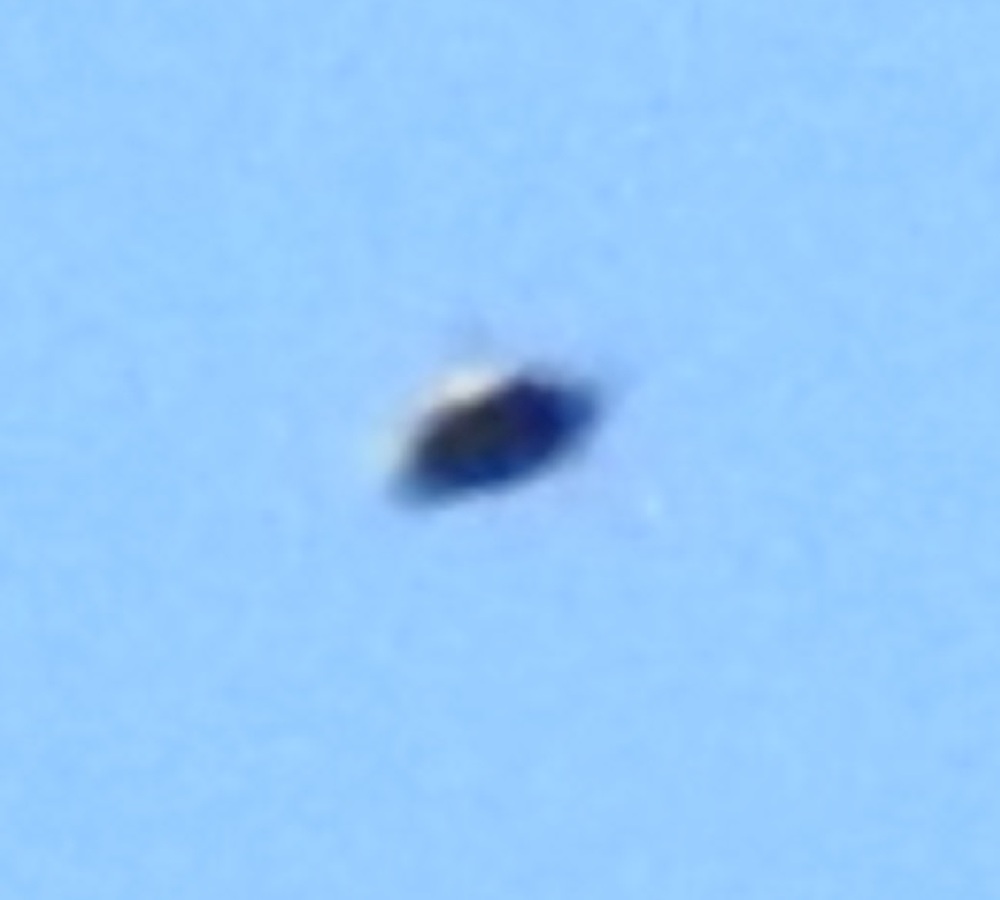 5 - Enlarged even further - click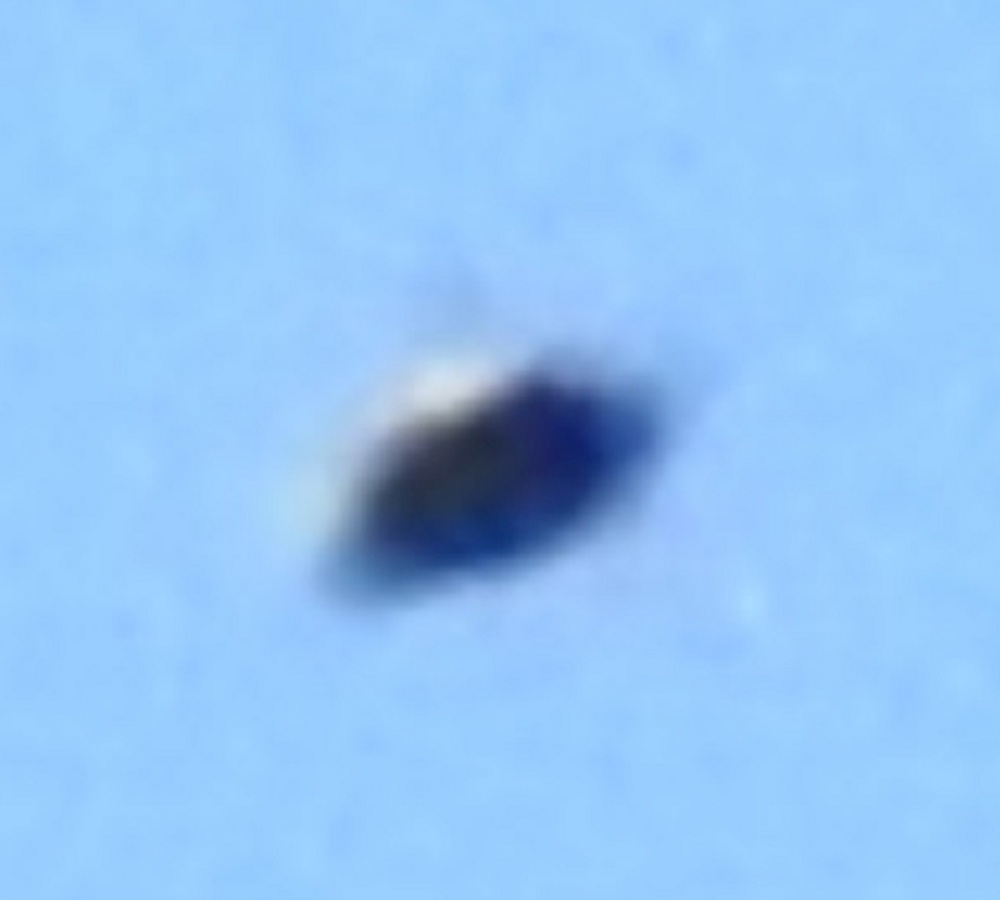 6 - Enlarged once more - click

All the best John." End