17 10 16 Teign Estuary, UK - Black Flying Triangle UFO
Please scroll down this page for more images and testimony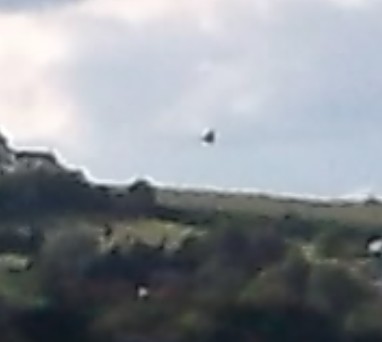 Straightforward enlargement made by BEAMS as a part of our analysis

Witness statement: I spotted a black triangle while at the Teign Estuary.




1. Original image

The black triangle was far off in the distance and I did not have a high powered zoom camera with me so I had to make do with my small pocket camera.




2. Enlarged



I took one photograph of the black triangle in the distance before losing sight of it.


3. Enhanced


4. Enhanced/Enlarged


5. Further enlarged


6. Further enlarged 2


7. Highly enlarged