Above: Just a few of the unexplainable physical scars, (scoop, injection marks, bruises etc - even a black eye!), that just appeared overnight for no normal reason - received by Hilary Porter during what we believe were the result of her abduction experiences. Others are too personal to show here.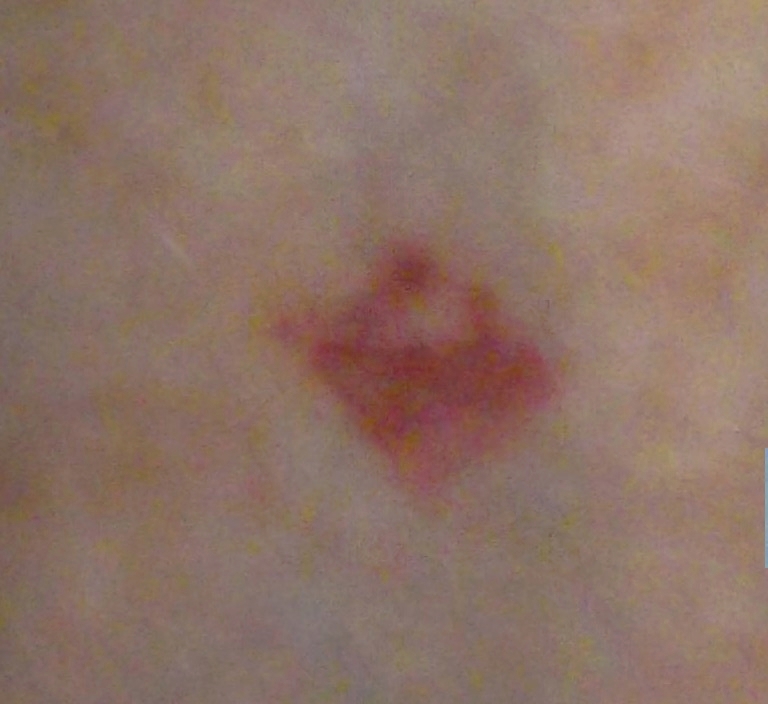 Above: Latest mark to suddenly appear on Hilary - December 28, 2015
I had several 'nightmares' about being abducted and 'visitations' the night before last - and had been very restless in sleep; then yesterday I noticed this strange mark had suddenly appeared on my right hand; I hadn't knocked or grazed it so was quite surprised by this appearance.