04-08-2009:
Saucer-Shaped UFO Captured on Photograph, Silbury Hill, Wilts, UK
August 04, 2009 - Noon.
From: Audrey Davies & Stephen Morris

Witness statement: 'We took a photo from inside this circle across of Silbury Hill at the
beginning of August (4th) and there is a strange shape next to Silbury on the picture.

The second picture we took immediately after the first one does not show this object.

I would like to email it to you for your comments.
I have been a 'croppie' for the last 4 years and really wanted to go into this formation when I saw it, but had to wait a few weeks until my holidays which had already been booked in August. We had another strange experience in the top barn circle which I reported to Stuart Dyke who was investigating this new glyph whilst we were there.'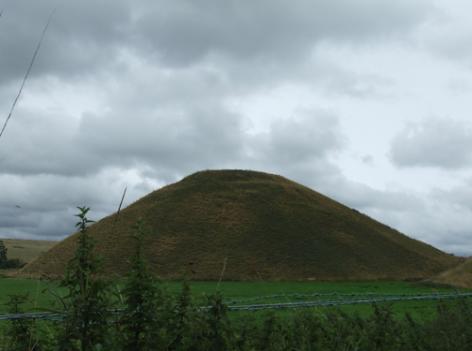 Above: The original photograph of Silbury Hill. Object in sky on left. Copyright: Stephen Morris.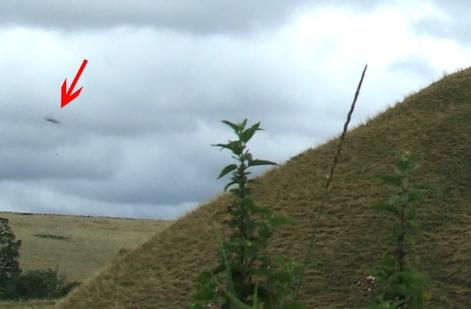 Photo marked with arrow; note - it appears as if this object is casting a shadow onto the ground below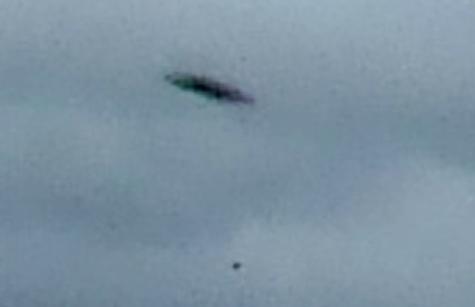 Object enlarged

Thanks to Audrey Davies & Stephen Morris -
together with researcher Colin Andrews of colinandrews.net for sharing this story with the world.