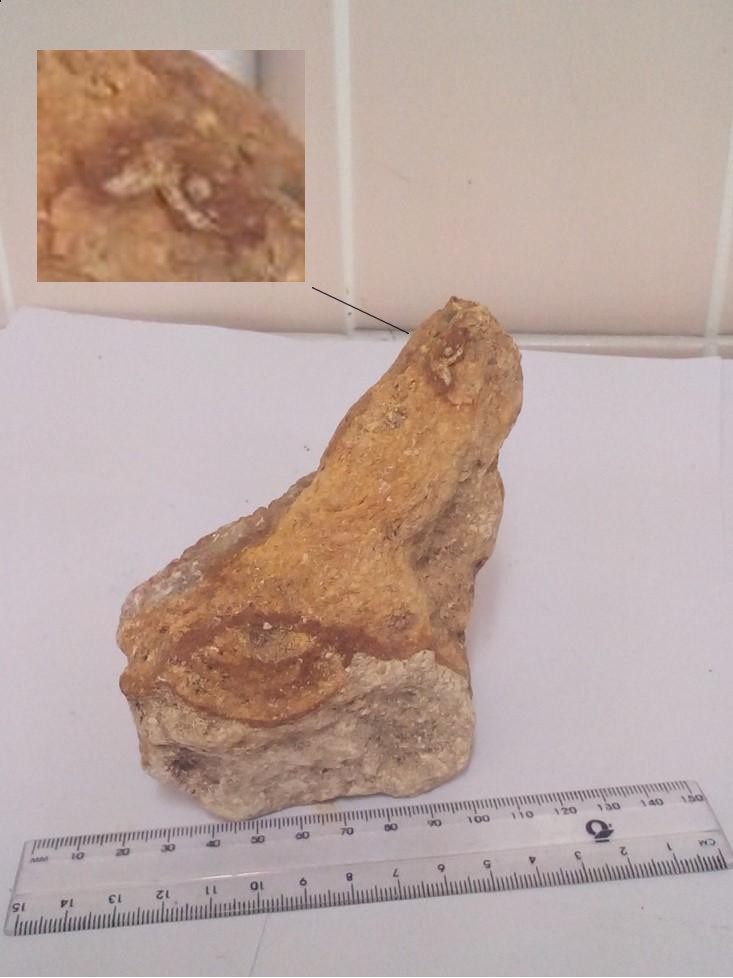 Above: The Steyning 'Eyes': An Early Stone Artifact Discovered in 2008 at the Top of Mouse Lane, Steyning, West Sussex, UK: Please click to enlarge
©Images subject to copyright; not to be republished without permission.


The 'All Seeing Eyes' And 'Religious Head' - Archaeological Surface Finds

[Please scroll down this page completely for more photos and other information]



The 'Eyes' Stone



This puzzling and mysterious object was discovered in a ploughed field in Steyning, a small rural town and civil parish in the Horsham District of West Sussex, England.
The relic bears two 'Ra' or 'Horus' all-seeing type eyes, apparently enhanced in ochre.
Its exact age is uncertain, but safe to say very early indeed, and it appears to be a fragment of some larger painted whole.
Please also see
this information
about a possible ancient, Phoenician link with Steyning.
After interviewing the discoverer, (a retired gentleman who wishes to remain anonymous) it was learned that whenever he could, he had been walking the fields between Steyning and Chanctonbury Hill while exercising his dogs; this had been going on for some 18 years, with him visually scouring the ground for anything interesting on the surface; and among the many thousands of fossils, flints and other bits-and-bobs that he showed me in his incredible archaeological collection, two items stood out for me in particular; the 'Eyes' stone, (above) and what we call 'The Religious Head'... see below.

The Religious Head Stone


While it may be chipped, (damaged by the plough perhaps) weathered and flaking, after having spent what is obviously many centuries having been buried in the soil, the 'head' is incredibly elaborate, with its profile wearing what seems like a hat or long crown, (religious Anglo Saxon or even Egyptian perhaps?) complete with eye, nose, chin and mouth detail.
Remarkable really, that it survived at all.
Thank goodness that this man has an eagle eye, or else, these intriguing, rare and potentially important pieces may have been lost forever!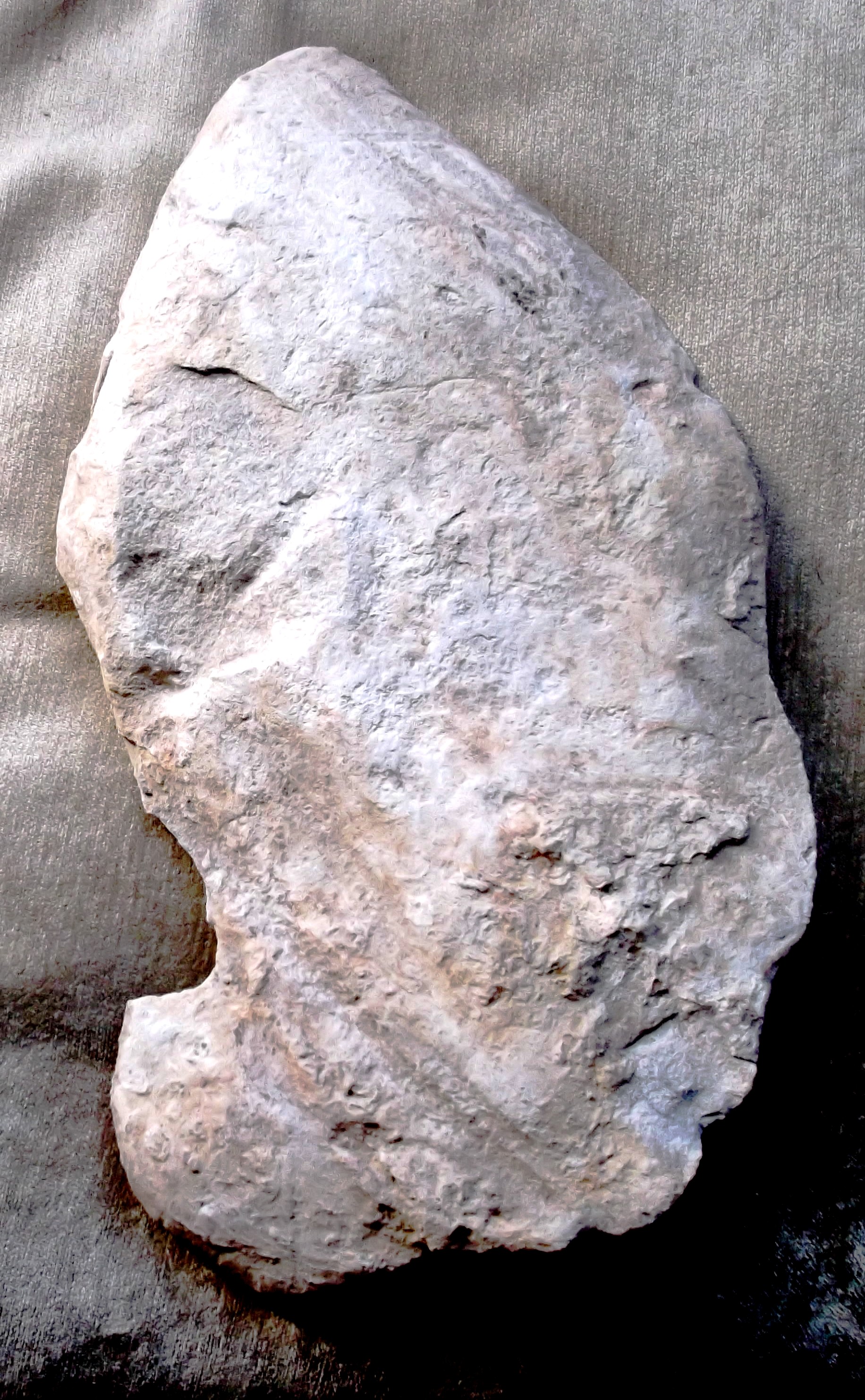 Above: 'The Religious Head' - Another Local Archaeological Find Made by This Witness: Click to Enlarge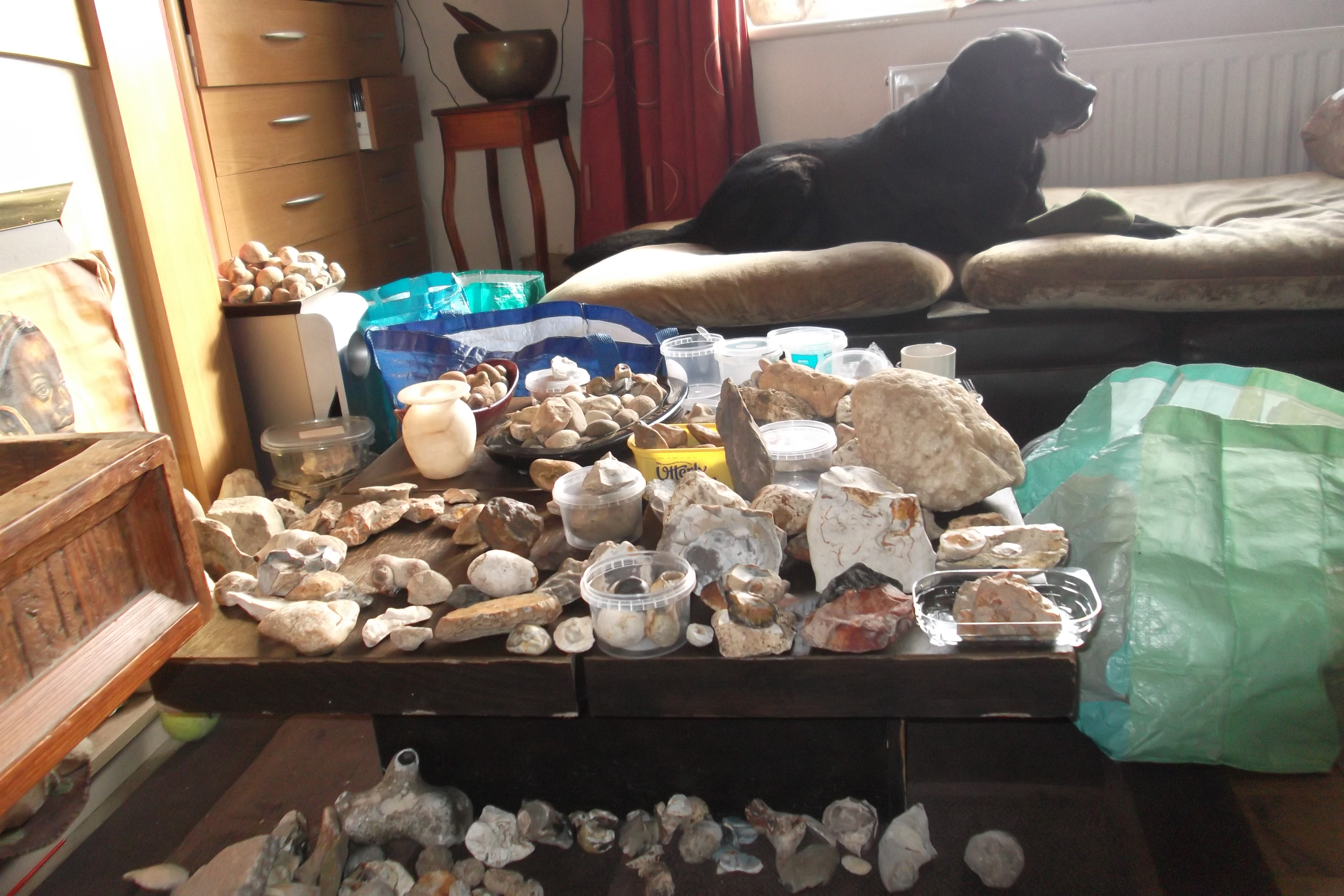 Above: Just Some of The Witness' Finds Collection


Report by Ken Parsons




beamsinvestigations@sky.com


©Images and text subject to copyright; not to be republished without express written permission