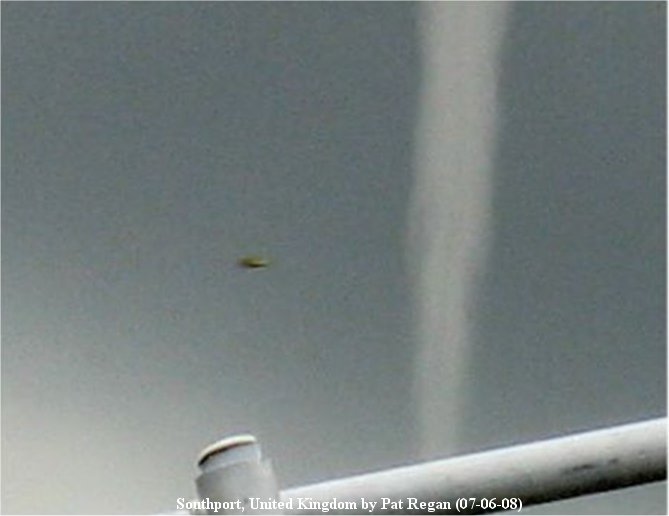 Above: Original case image

08-07-2008: UFO Captured on Camera Southport, Merseyside, UK - by Jo Kelly
A UFO was captured on camera as a Southport nature enthusiast snapped away at Sundayís twister. Father-of-four Pat Regan, 51, of Sandbrook Road, was shocked when he looked at his pictures and noticed the unidentified object to the left of the funnel cloud.
Mr Regan, who runs child care facilities in Formby, was fishing in Rufford Canal with his seven-year-old daughter Jasmine when the twister started.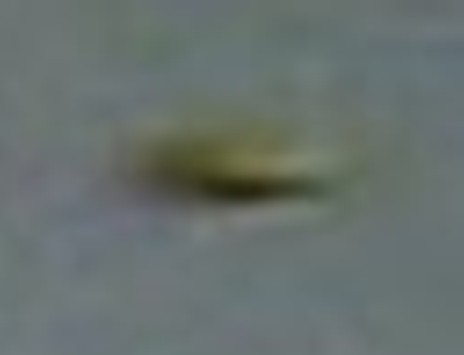 Above: Enlargement of object
He said: "I was clinging to a railway bridge holding my camera. I thought the object might have been a police helicopter but when itís close up, it doesnít look like one. Iím sceptical about these things but open minded.

Itís an oval shape and I would like to know what it is."
Source: http://www.southportvisiter.co.uk/
Thanks to Pat Regan for sharing with the world.