This report was submitted to BEAMS at 09:13 PM UTC - 05 June 2016
05-06-2016 Unidentified Triangular Formation Seen Over Southsea, Portsmouth, UK
Name


   *********

Email


   ************@hotmail.com

City


   Portsmouth, UK

Date


   05/06/16 - 22.45

Location


   Southsea, skywards?

Message


   I get email alerts telling me when the ISS passes over my house and 
   after receiving an alert I waited in my garden; visibility was poor towards 
   the ground however the sky above was clear enough to see the ISS pass 
   over; as it did so I noticed a red light passing behind it: I turned to focus my 
   attention on what I thought was a satellite; 

to my surprise I saw 3 more lights 


   

forming an equilateral triangle with the 4th light running across the bottom.

 
   
   I watched the object head north; it disappeared after 30 seconds into the 
   heat haze. I rushed into the house to check the live feed on the ISS, which 
   was sadly down for repairs, I asked a friend to check the rear camera at the 
   given time and date nothing was observable so he contacted them asking 
   what I may have seen? 
   
   The reply was Cubesats! 
   
   I have drawn what I saw, also I have screen shot relative information trying
   to debunk what I saw but also Nasa's explanation!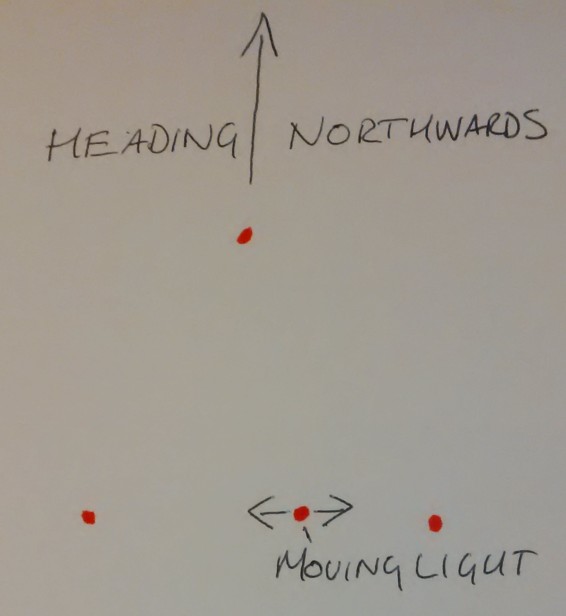 witness drawing - click to enlarge.