Name: ********* ****
Email: **********@gmail.com
City: Plymouth
Date: 07/09/16
Time: 9:15pm
Location: Plympton, Plymouth
Weather: Cloudy
Message: Witnessed bright light in middle of sky, which was pink then went white.
I also notice in the picture that I took of this phenomena, a triangle of little lights, which can't be stars as it was cloudy!!! End
Shown below are 1. the original image - with circles drawn around the phenomena in question for ease of viewing, (which takes the viewer through to an absolute, untouched 2160 x 3180 pixels original); plus two enlargements of the objects/phenomena.
Please scroll down the page to see.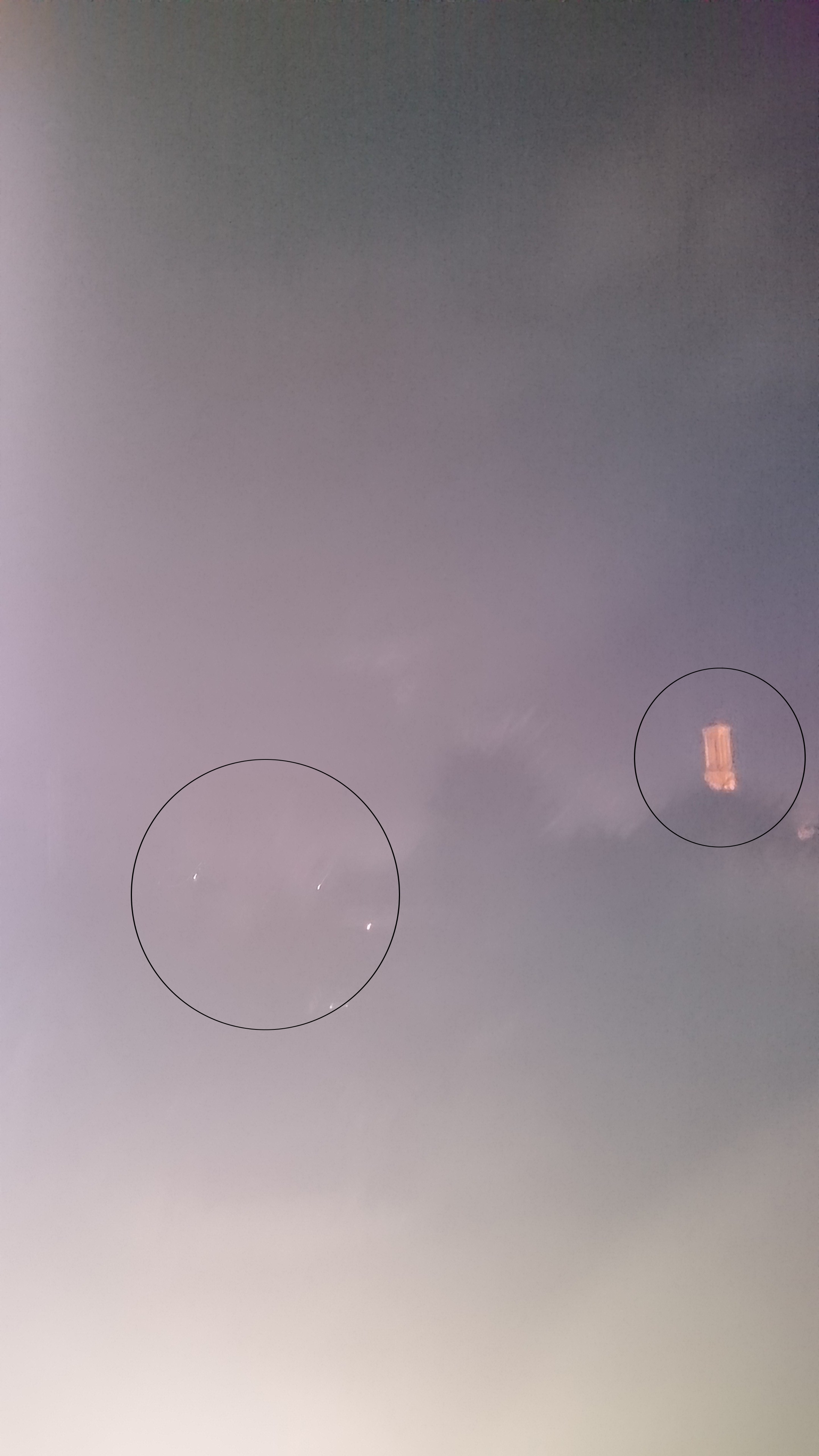 1. Original image - now marked;

click to see untouched 2160 x 3180 pixels original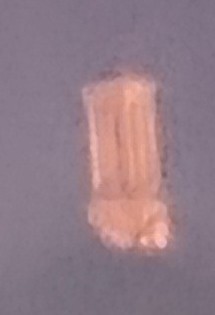 2. Enlargement of phenomena
Note how angular this seems in places - almost having geometry of a pillared building!
Might it be some kind of 'city in the sky' type of optical illusion? If it is, then this is most spectacular indeed!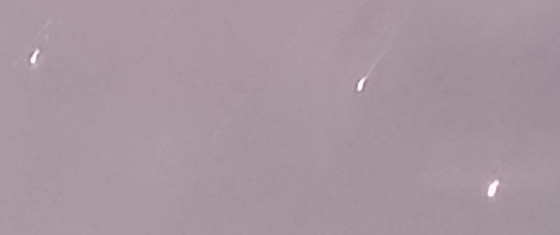 3. Enlargement of 3 light triangle phenomena (the streaking is caused by camera shake)