UFO Report Received by BEAMS 28/03/2016
27-03-2016: Unidentified Objects Captured Over Airport Walsall, West Midlands, UK
Please scroll down for images:
Name
****** *****
Email
****** *****@gmail.com
City
Walsall, West Midlands, UK
Date
27,03,2016
Location
East Midlands Airport
Message
I took few pictures of planes landing at East Midlands Airport; looking at the photos there is an unusual black shape in the air.

I can send pics if you need them via a file or upload site.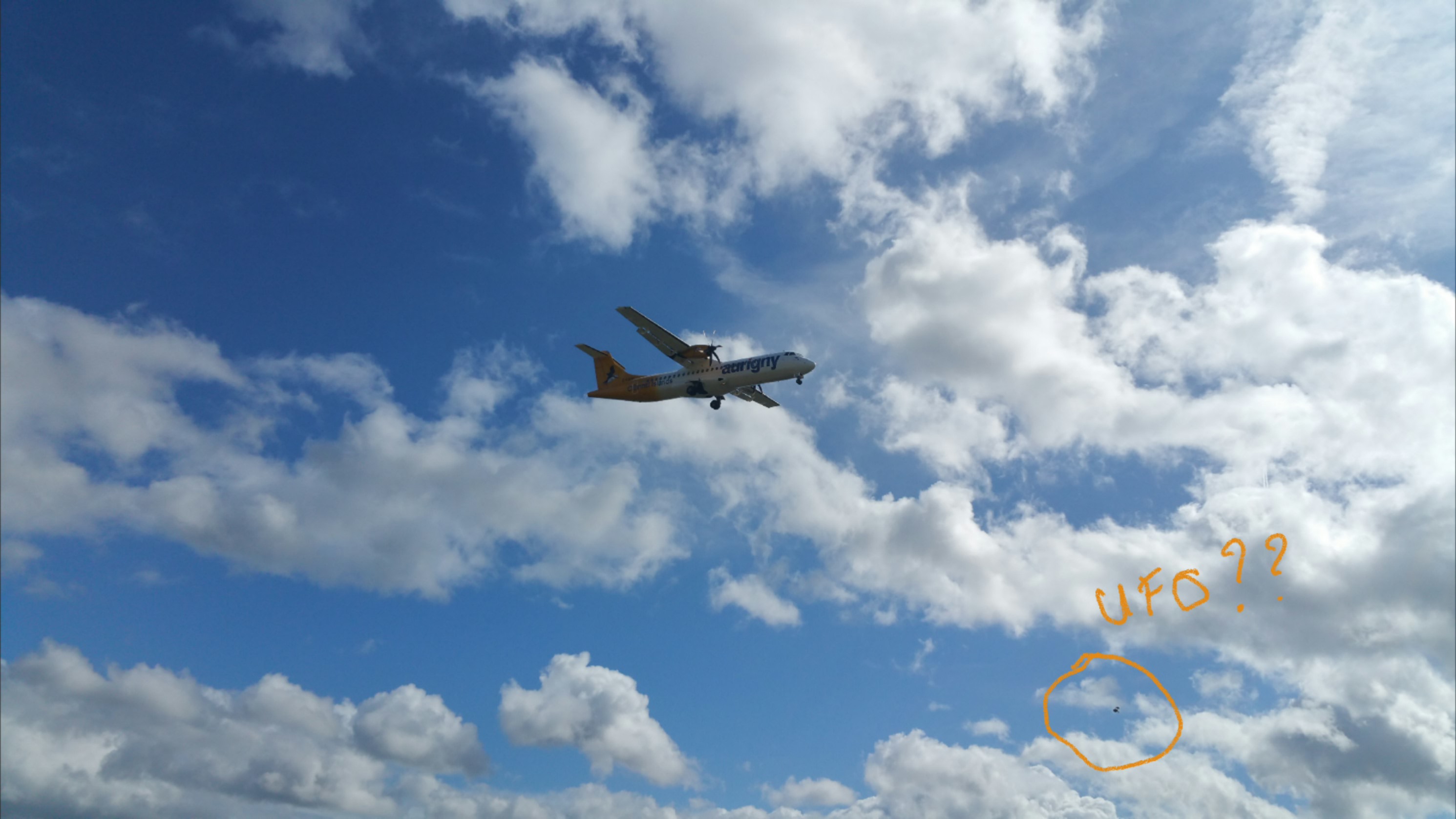 Please click to enlarge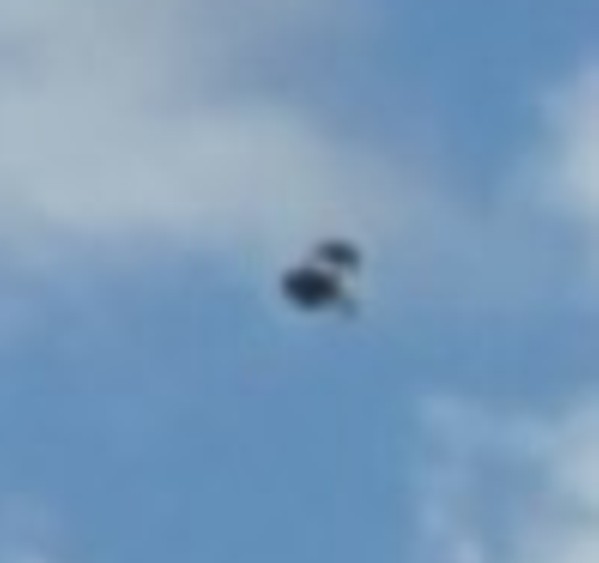 Detail 1 (enlarged)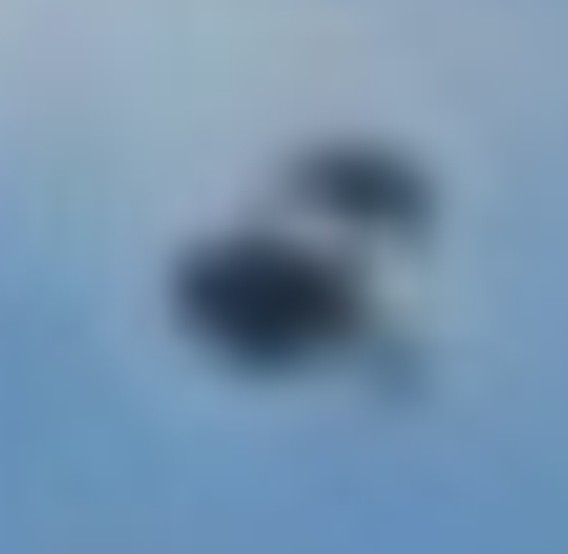 Detail 2 (further enlarged)
and now a similar recent case:
The black UFO captured over Walsall is not so unlike this object, (below), photographed near Heathrow, London, UK... again in March 2016: Of course when MUFON published this image and it found its way into the national newspapers, readers comments showed how the people laughed and scoffed... "oh its just a drone" - or "oh its just a balloon"; the simple truth is NOBODY knows what these things are - so I wouldn't be so quick to laugh this kind of thing off. At the very least, there may be a very real danger here of collision between these unidentifieds and our own air traffic.