09-05-2009: Black Disc-Type UFO Over Bulbourne Canal, Hertfordshire, UK

Witness message to BEAMS

"Hi, While on an afternoon walk at Bulbourne Canal on Sun 9th of May, I took this photograph. I had left it until a couple of days ago before putting it on my PC and was taken aback when I saw what looked like some kind of flying object.
I was not aware of anything unusual at the time as it was a beautiful day.
I would just like to know what is your opinion?
The photo was taken somewhere around 3PM."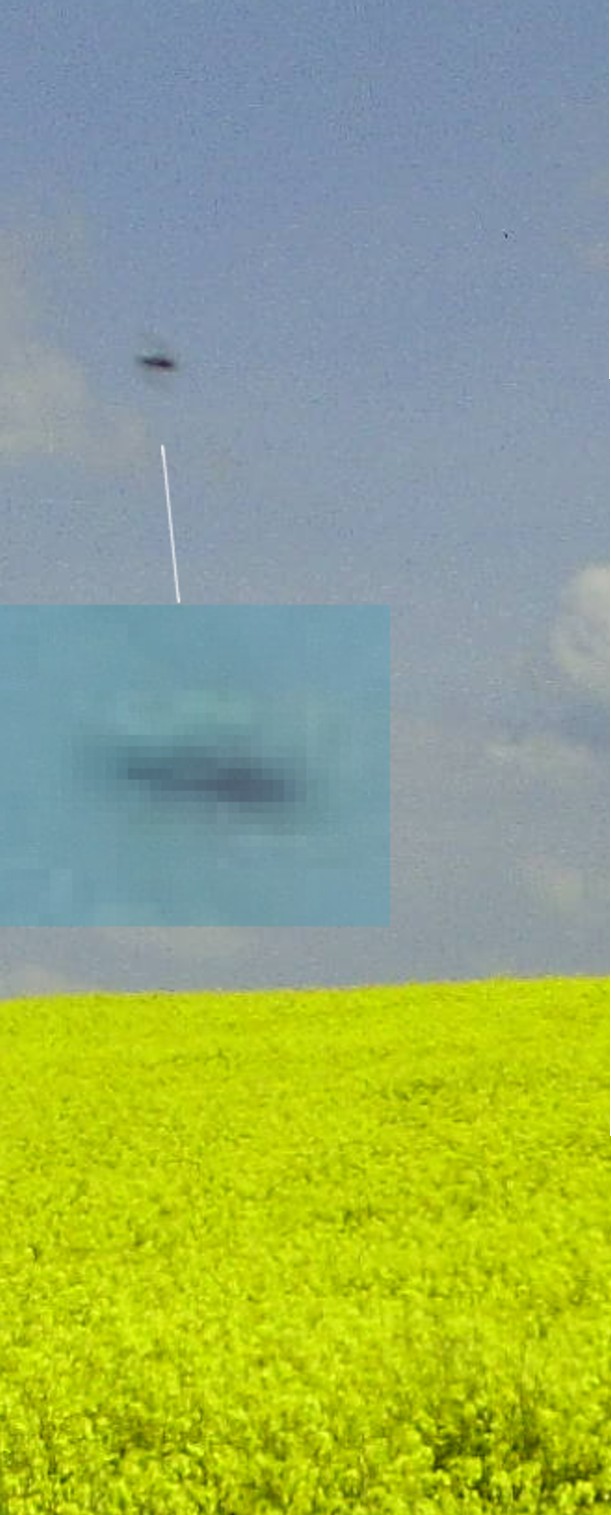 Above: Original case image with enlargement inset