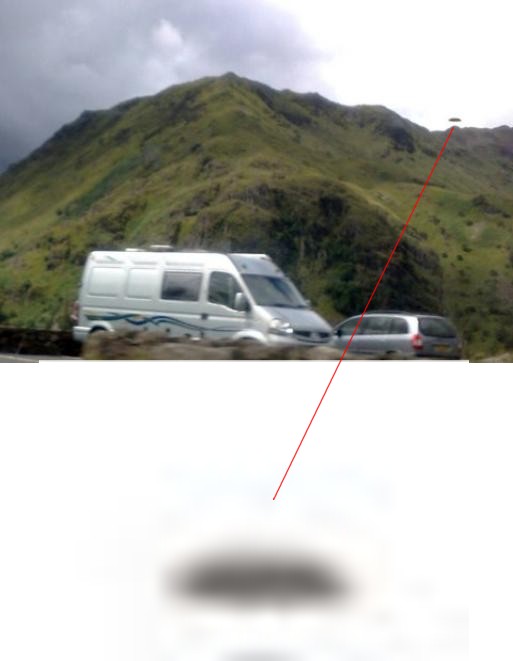 1st image is the original: Below shows object enlarged: Courtesy of Jodie Richardson
24-07-2009: Unseen Disc Photo Capture at Snowdonia, Wales, UK
This is a shot of the Carneddau group of mountains that are wedged between the A5 from Capel Curig to Bethesda and the Llanberis Pass road. UFO to the right, appears to be hovering above a peak.
This scenic view was all that the photographer was interested in, nothing unusual was observed in the air at the time.
Some controversy surrounds this image as skeptics have desperately tried to dismiss this as a 'rain droplet' on the vehicle window, presumably through which the shot was taken.
After careful study using my own analytical skills, I simply don't agree that this mystery object
could be a water droplet or debris on the glass.
In addition with my own findings, it has to be added that historically, this group of mountains in Snowdonia are certainly no strangers to UFO activity.
See video below, (shot by another witness here in 2011), as just one good example of what goes on in this region from time-to-time.