October, 2009: Possible Flying Disc Snapped Above M80, Scotland, UK
Sources: include ATS & ufodigest.com
Witness: 'Bette'
Date: October 17th 2009
Time: 6.15 pm
Location: M80 approaching Glasgow, Scotland, UK
Received a submission from Bette (nickname) yesterday (October 20, 2009). She managed to photograph an unusual object and was kind enough to send the photograph to us, along with her comments.
Bette describes her experience:
Taken on October 17th 2009, approximately 6.15 pm, driving to a concert - the Spandau Ballet Reformation Concert at the SECC Glasgow, Scotland.
Just a simple sunset scene, I chose to take, but on downloading the photos, on my return home, my son noticed the black object in the top left hand side of the frame.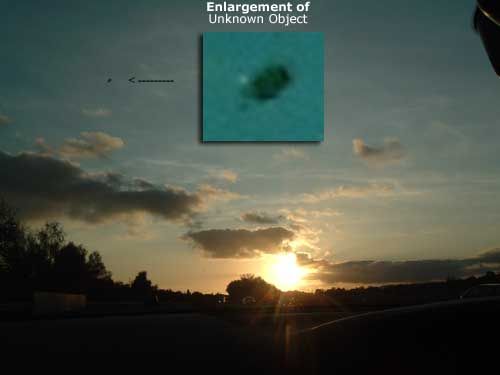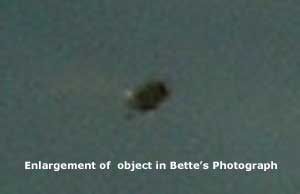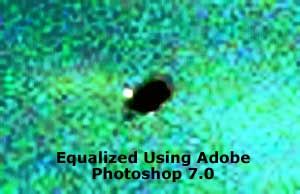 I checked my digital camera for dirt on the lens..and there was none.
Likewise, I phoned my brother to ask him to check his windscreen...nothing there. He had NOT used his wiper blades on that journey!!! as it was a clear, dry evening!!
I have since zoomed in on this object and likewise, a friend has magnified it and it does not appear to be a plane, helicopter, weather balloon, chinese lantern and/or bird.