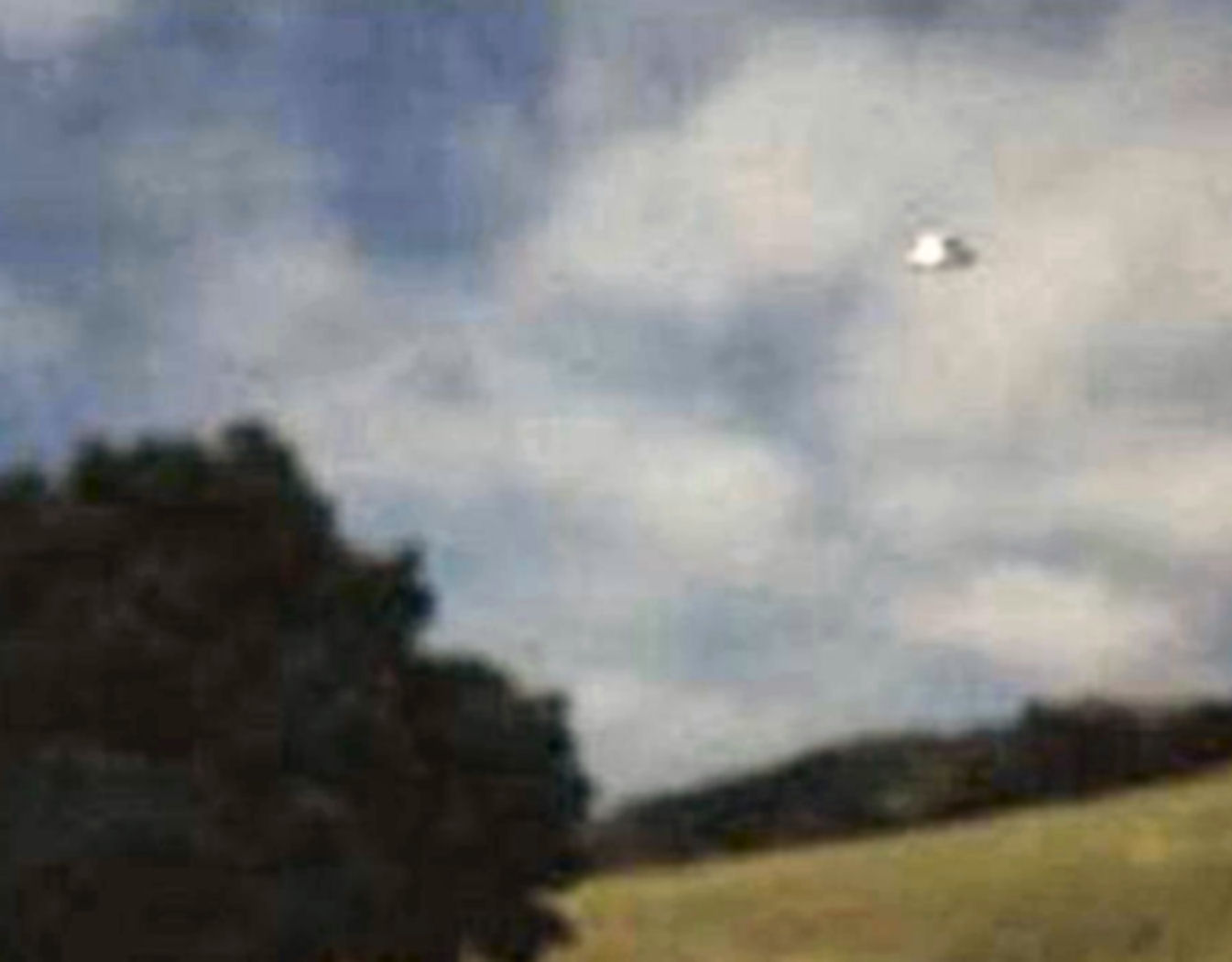 U1947 - Scotland. An alleged UFO picture taken in the Outer Hebrides in Scotland
Flying Saucer Type UFO - Outer Hebrides, Scotland, UK - 1947 (Click to enlarge)
Above is an alleged UFO picture taken in the Outer Hebrides, Scotland, UK 1947.
The object clearly isn't a bird or a balloon, and bears no comparison to any known aircraft today or of yesteryear.

It appears to be metallic and two-tiered.
This image has never been explained away and remains a true UFO!
Source: ufocasebook