22-07-2009: Is This Really a UFO Over Westbury?
by James Williams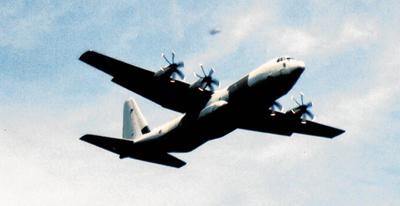 The photographer's picture showing a mysterious object travelling above a Hercules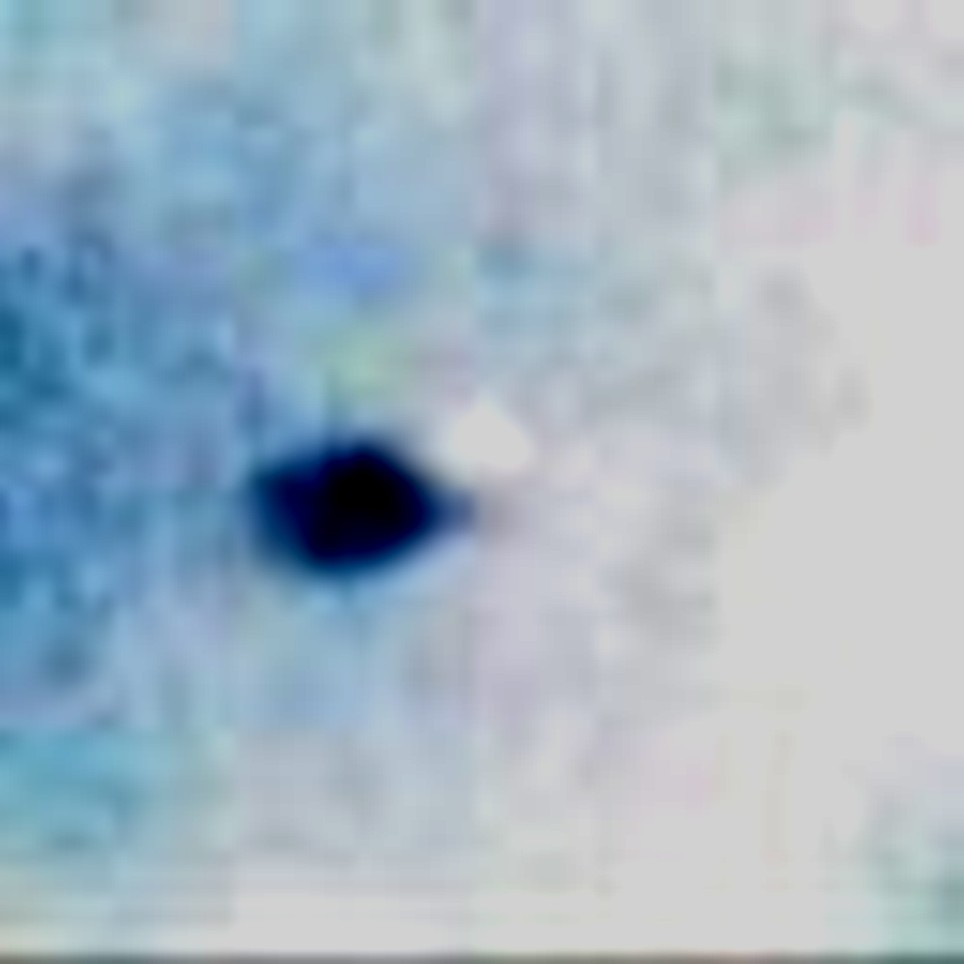 enlarge object here.
An amateur photographer from Westbury has taken what he describes as 'a shot in a million' of a UFO seemingly tracking an RAF plane.
The 56 year-old, from The Butts, Westbury, who wishes to remain anonymous, took this photograph at about 3.45pm on July 22 while in his garden looking towards the Westbury White Horse.
The image shows a Hercules from RAF Lyneham being trailed by a mysterious shape in the background.
The photographer said: "I don't believe in things from outer space – I think that kind of thing is ludicrous – but that thing was definitely tracking the plane.
My neighbour was in the garden at the time and I wanted to shout to them, but I didn't want to say 'there's a flying saucer in the sky' so I didn't say anything in the end.
"I thought at the time this is too good to be true and I didn't think it would come out as good as it has. If I was to say it was a shot in a million I don't think I'd be exaggerating.
"To be honest I find it extremely embarrassing that I've taken this photo but it should be in the public forum for people to discuss.
"I'm just desperately curious to find out what it is.
"Since I've taken the photo I've been on some UFO websites and there's nothing remotely like this photo with an RAF plane being tracked.
"I rang the RAF to tell them what I had seen but all I got was cynicism, which is understandable."
An MoD spokesman said: "The MoD examines reports solely to establish whether UK airspace may have been compromised by hostile or unauthorised military activity. Unless there is evidence of a potential threat, there is no attempt to identify the nature of each sighting reported."
UFO fanatics will be gathering in the neighbouring town of Warminster from August 29-30 for the Weird 09 festival – billed as Wiltshire's biggest UFO and paranormal event. The event, at the Athenaeum Centre, will include a skywatch at Cradle Hill in Warminster.