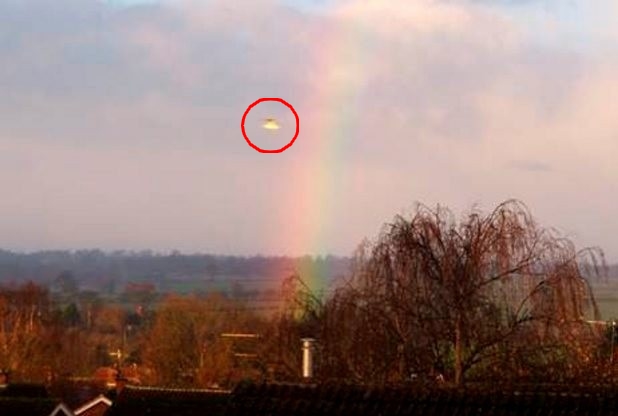 Click to enlarge
Unidentified Flying Object? Accidentally Captured Over Allestree, Derby, 2016
Please note: This was NOT taken through glass, so can't be an internal reflection
A Derby man is hoping readers can explain a strange sighting in the sky, which he captured by accident with his camera.
Ernest Redfern, 85, took the picture from his back garden on The Green in Allestree, whilst trying to capture a rainbow on the horizon.
He said: "I photographed the rainbow and that just appeared on the picture - but I didn't see it until I went on the computer.
"I originally put it on Facebook, people commented and I was contacted by UFO investigators too.
My photo "wasn't taken through a window, but outside from the back garden."
The image shows a rainbow over Allestree, with a strange white light in the sky near the center of the picture.
Mr Redfern said: It is one of those unexplained things I guess, it could be a bird perhaps? – it just seems so weird.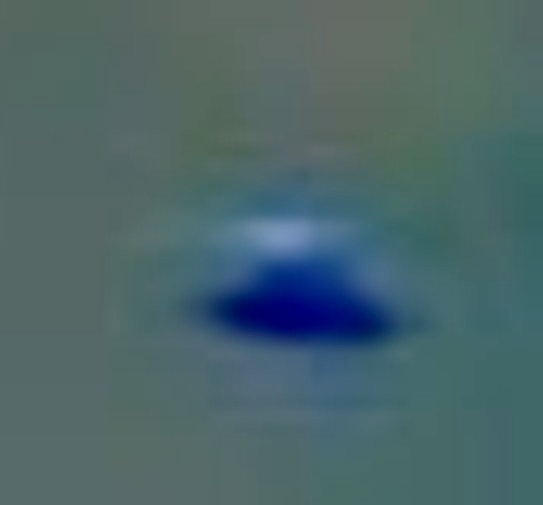 Object shown in negative; sure looks like a classic Adamski-type UFO to us here at BEAMS.

©Source: Thanks to Derby Telegraph for sharing