21-01-2009: Disc-Shaped UFO Over Donnington, Shropshire, UK

Mr ****** ***** sent us these pictures of an unusual object that he saw and snapped over Donnington; and he is at a complete loss to explain exactly what it is that he photographed.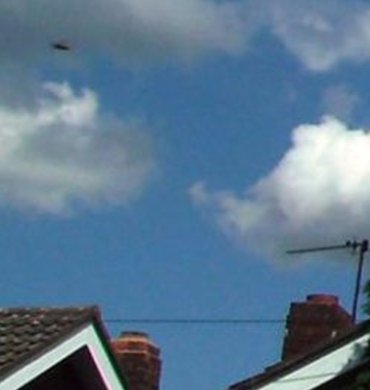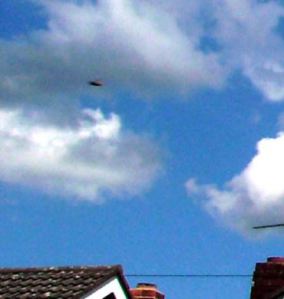 Above: Original case images - enlargement below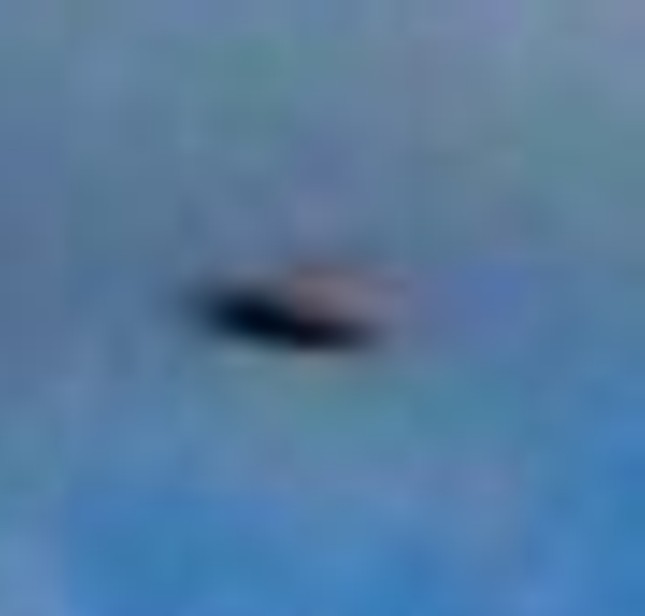 Some readers have tried to guess what this object is... with suggestions ranging from 'a bug',
'a bird', 'a piece of fluff on the camera lens', even 'a dustbin bag blowing in the wind'; but as
the enlargement above reveals, the object is more of an oval or disc shape, with no wings.

It is quite a substantial-looking unknown.