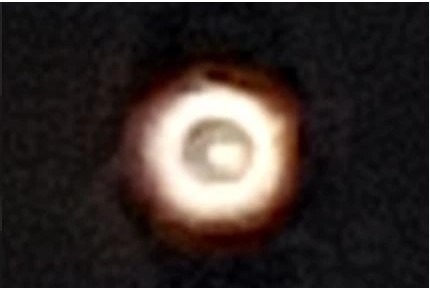 UFOs Seen and Photographed Over Hastings, Sussex, UK - July 6th, 2016
A Hastings man spotted mysterious lights in the sky over his house July 6th, 2016.

Patrick Frost, of Hawthorn Road, contacted the Observer just after 11pm to say, "Me and my family not 10 mins ago have just witnessed approx eight flashing objects in the sky.

"At first we thought they were planes but were too close together and moving around each other flashing white lights then red lights.

"Seven of them were circling each other then two of them shone really bright while one of them started glowing red and not moving.

"They are still "dancing" round the sky at the moment, it's an amazing thing. They are UFOs as we cannot identify them."

Source: Special thanks to Hastings and St. Leonards Observer for sharing this report.