04 11 16:
Horseshoe-Shaped UFO Captured Over South West Britain
It was 12:20 AM and I was sky watching; it was cold and dark...the sky was clear and the stars were visible. I was looking north when I spotted an object that was moving across the sky. The object appeared to be horseshoe shaped and was a greenish colour.

I quickly took a photograph of the strange object.



The horseshoe-shaped unidentified then shot off at an incredible speed

and I lost sight of it.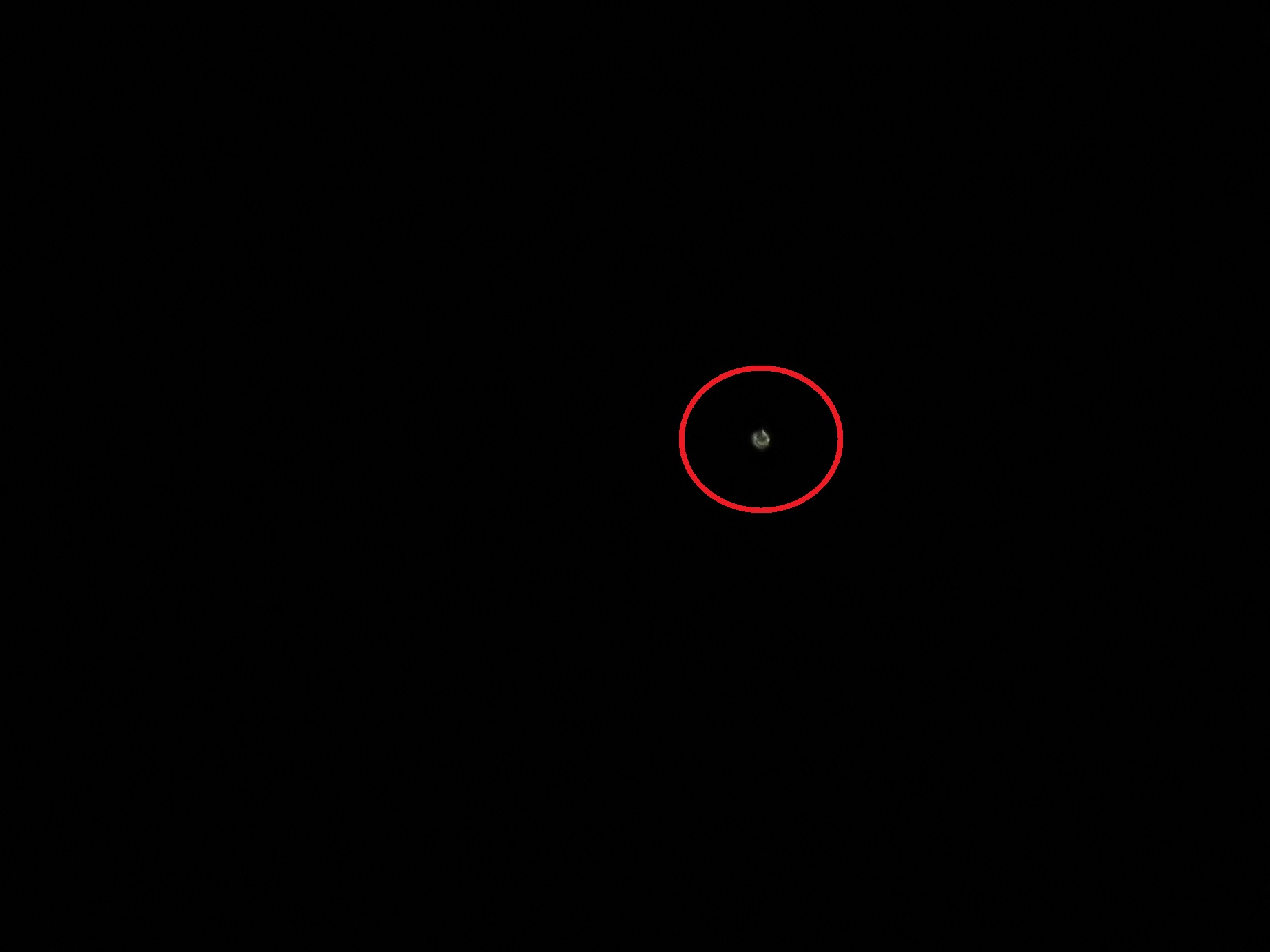 Original image marked: Please click to take you through to
unmarked
original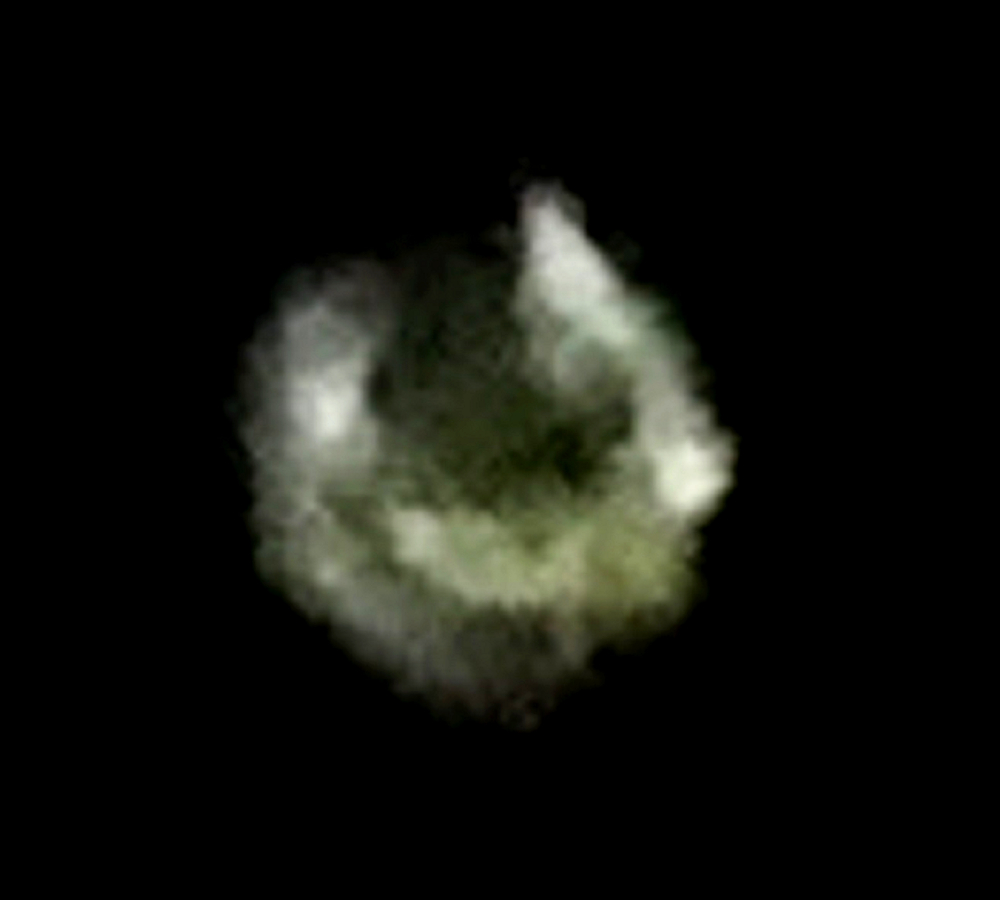 Object here is shown highly enlarged

BEAMS analysis: Tests show that the image is absolutely fine and real.
This object was hovering for a while before shooting away at speed therefore it is NOT an astronomical body - it is NOT a firework - it is NOT a Chinese lantern - it is NOT the ISS - it is NOT a drone - it clearly isn't an aircraft - it isn't an LED night kite, it is NOT a bird - it is NOT a bug and it is NOT a balloon!
As Sherlock Holmes said, "when you have eliminated the impossible, whatever remains, however improbable, must be the truth."

Answers for this please to beamsinvestigations@sky.com