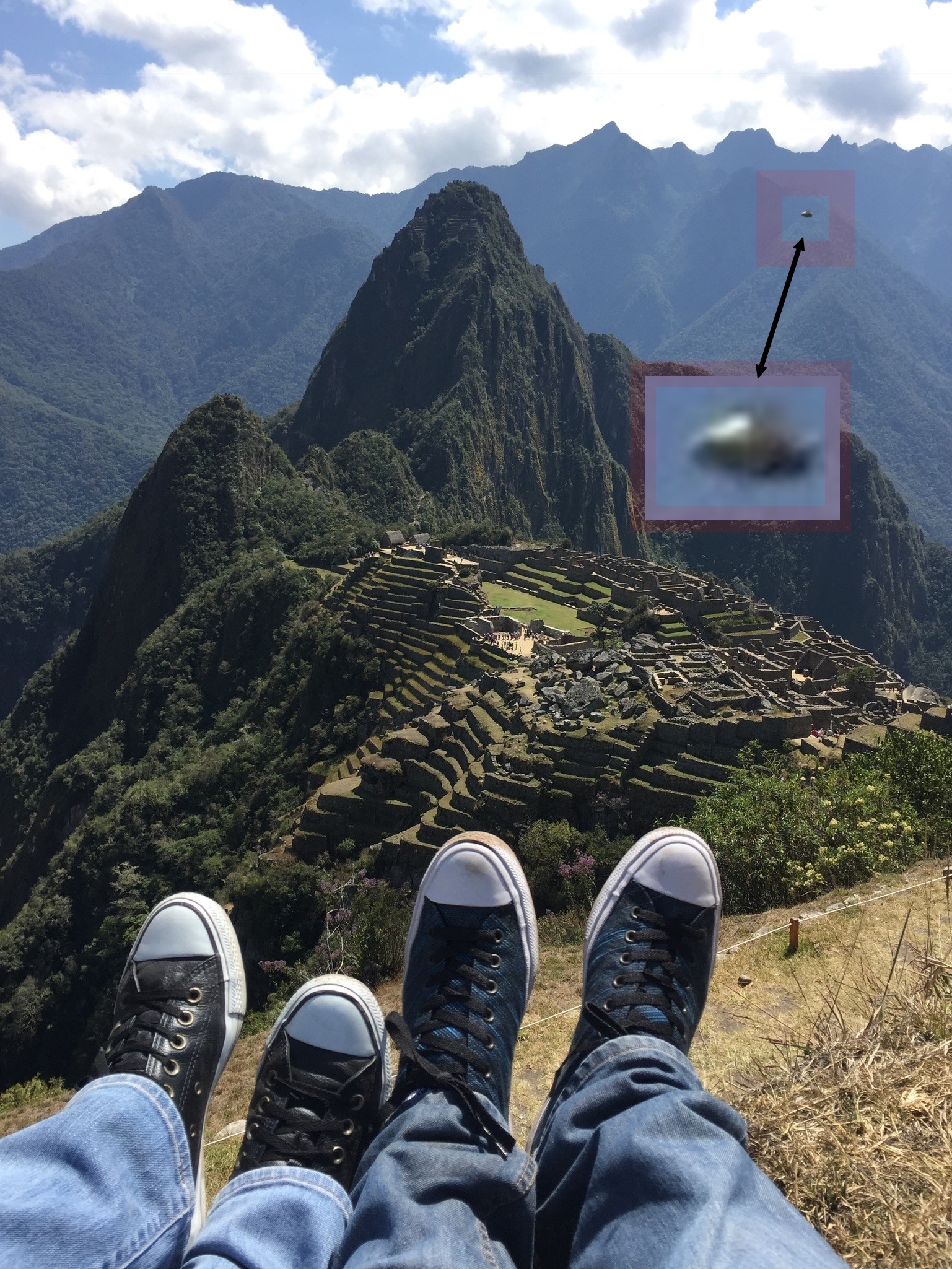 Above: Case image with enlargement insert: Please click for untouched original


August, 2016: UFO Capture Over Machu Picchu, Peru

[Not reported until 13-03-2019]

Sighting Specifics:

Distance Unknown
Altitude Over 500 Feet - Under cloud cover
Duration 00:00:05
Features Unknown
Flight Path Path With Directional Change
Shape Cone

Witness Description:

I was visiting Machu Picchu in august of 2016 with around 20 people of the company I used to work for at that time. We programed the travel to Cuzco and Machu Picchu.

Most of the people of the company was with their wives. I was with my wife also. We were following the guide talking in Spanish and all taking pictures to the same directions and locations during the visit.

It went well and nobody detected anything weird until we arrived to the hotel that night; when we went for dinner, a member of the team said "have you saw the ufo?".

We all laughed and thought it was a joke, but e showed us a photo that he took at 10.58am and in which he clearly sees an object flying over the ruins which I have attached.

We all said that it was a joke and we tried to identify where the trick was, but we never really knew what that object was.