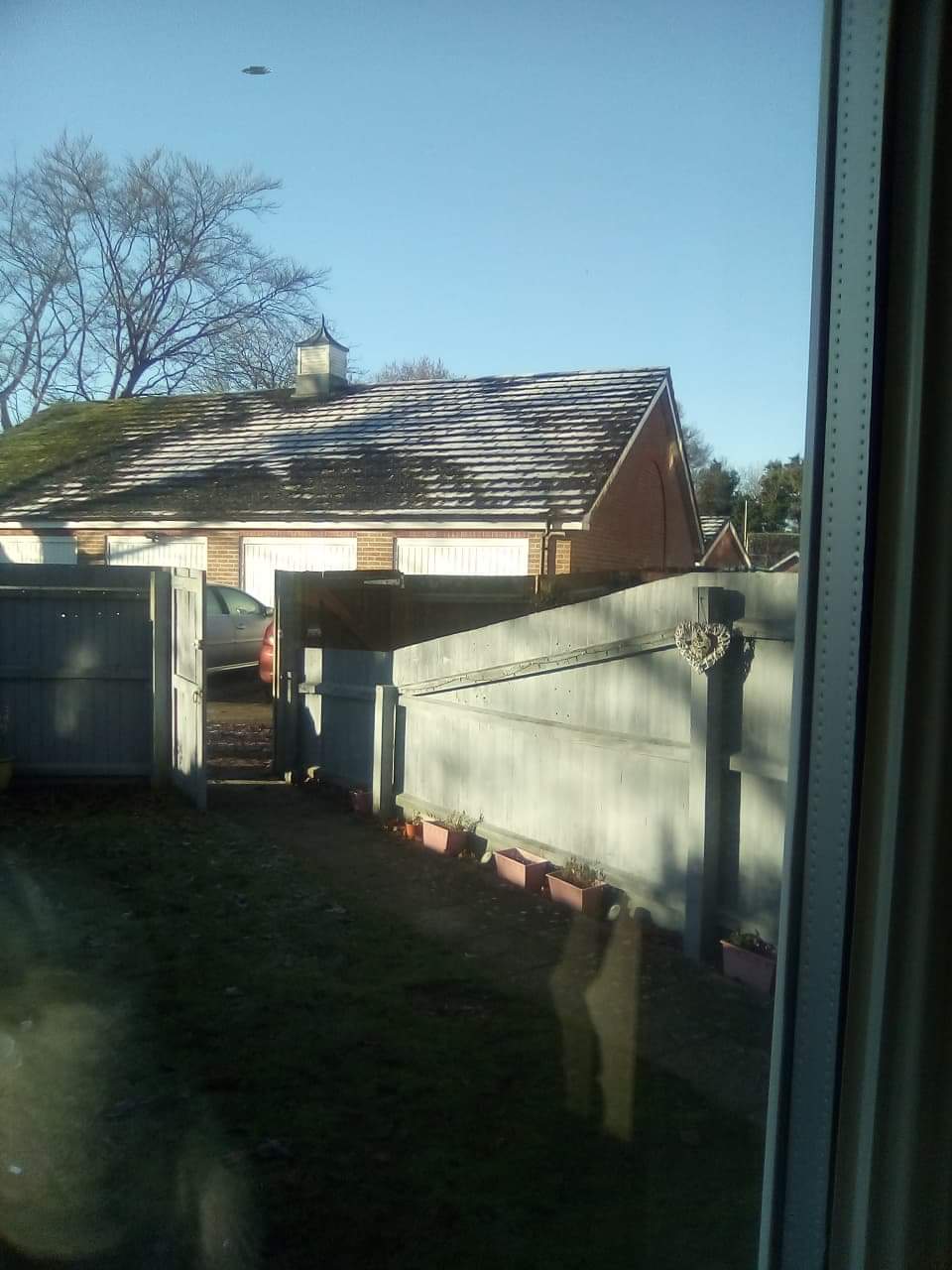 Original case image

02-12-2019 Flying Saucer-Type UFO Sighting/Capture Kirton, Lincs, UK

[This report was received 03-12-2019]

Please scroll down the page entirely for much more!

Summary:
Spotted a strange looking and moving object in the sky. I managed to take a quick picture. thoughts plz

Detailed Description:
I saw this at 10.15am UK time over Kirton, Lincs UK.
I was stood at my back door having a cigarette when I noticed an object in the sky.

It was moving slowly, almost hovering... then after a few seconds it shot away at high speed, back in the direction it was coming from.

I posted it on the local RAF spotters site to find out more.

I was told there was nothing flying at that time; my post was removed and I was told my their admin that is was simply an F35.

The picture has not been edited or photoshopped; it's not the highest quality as taken from a poor quality phone. Your thoughts plz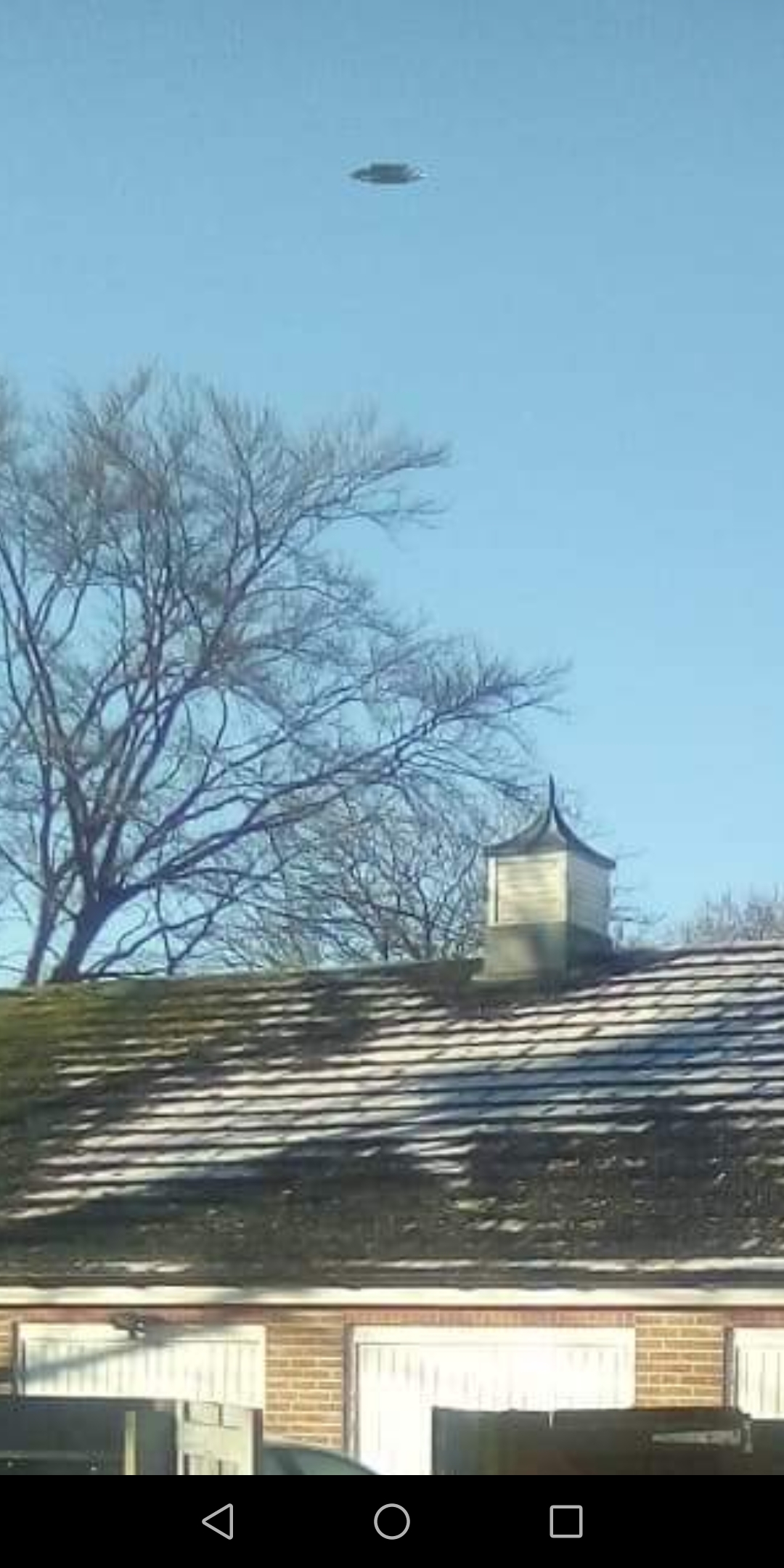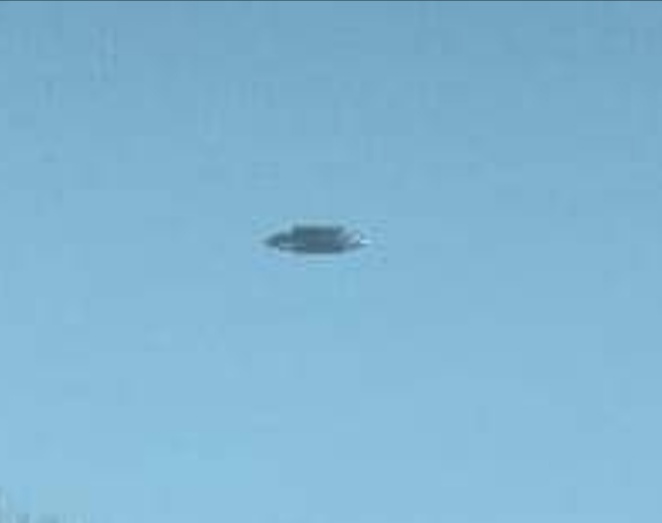 Cropped/Enlarged



Sighting Specifics:
Distance 501 Feet - 1 Mile
Altitude Over 500 Feet - Under Cloud Cover
Duration 00:00:25
Features None
Flight Path Hovering Then Path
Shape Disc

One viewer reply:
Paula Blay • 9 hours ago

Wow this is amazing, it really looks like a flying saucer UFO to me!
I saw something very similar to your photo back in 2012 in Worthing, south coast UK.
I actually saw six of them in two rows of three at about 4.45 am in the summer. I didn't own any type of camera at the time as we were quite poor then, so have no evidence to show... but I was really pleased to see your sighting report as was so similar to mine.
BEAMS Comment:
It doesn't look like a jet to us either, by any stretch of the imagination!