1896:
Folktale Possible UFO/Abduction Portmeirion, Gwynedd, N.Wales, UK


A Portmeirion fairy story. Or was it an alien abduction?
Elias Owen,
"Welsh folk-lore: a collection of the folk-tales and legends of North Wales
; being the prize essay of the national Eisteddfod, 1887, published 1896: Penrhyn Isaf was the farm just behind Portmeirion and Tyddyn Heilyn, near where the railway crosses the river.
Big David's strange experience must have happened somewhere near where Castell Deudraeth is now.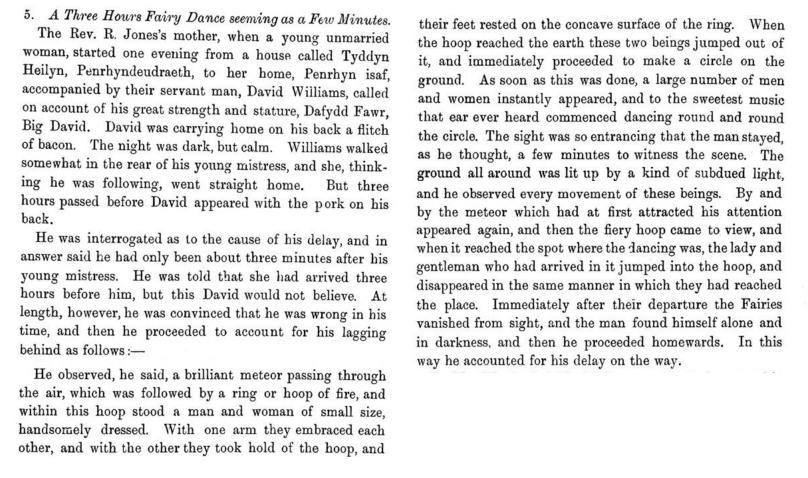 Please click the above text to enlarge