Did a 12-year-old girl from Newsome capture a UFO over Huddersfield?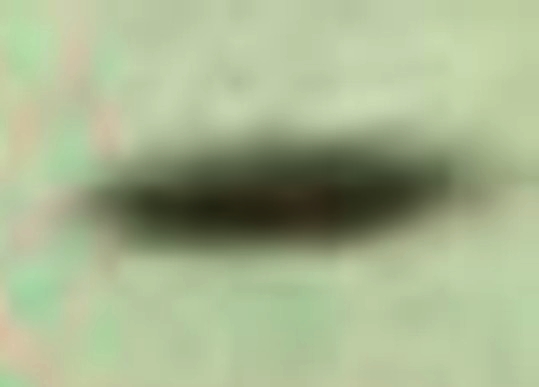 Above; enlargement of captured UFO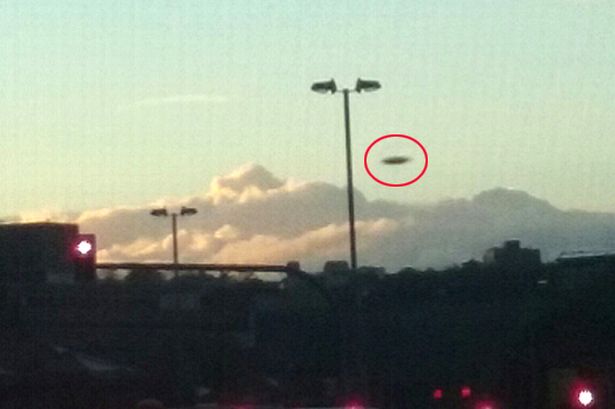 Above; original image
UFO snapped over Huddersfield by Kayleigh Heeley on mum Jean Johnson's phone
Picture snapped on mum Jean Johnson's phone shows dark object in the sky.

A strange object was captured in Huddersfield's skies by a girl taking pictures on her mum's phone.

Kaleigh Heeley, 12, was snapping shots of the sunset on Monday teatime while in the car with mum Jean Johnson and sister Nikita, 10.

But it wasn't until the three got home to Newsome that they realised they may have captured a UFO on camera.

A dark-coloured disc-shaped object was seen in one of the pictures taken near the Aldi store on Wakefield Road, Waterloo.
"I had given Kaleigh my phone to get a picture of the colours in the sky and she had taken a few.
One of them shows a strange object and when I put it on Facebook lots of people said it looked like a UFO.

"It's got the same disc shape as other pictures you see."

Jean, a full-time carer for Nikita who has a heart condition, was on her way home from a friend's in Dalton when Kaleigh took the picture.
"I didn't see anything in the sky at the time," she said. "I do believe in UFOs so it could have been one.

"I always call my youngest daughter Nikita 'my little alien.'"

Source: The Huddersfield Daily Examiner