2005 - Unnoticed UFO Photo Tintagel, Cornwall, United Kingdom
Date Posted: 21/02/2005 10:14:32 PM

Witness description and details:
This was taken a few short weeks ago at Tintagel in Cornwall, United Kingdom. Could you help us and tell us what the blob is?

Friends think it may be a bird but we are not 100% convinced.

Additional info from second email message:
The camera is indeed a digital camera and I am told it is an Olympus c-150 2.0 mega pixels; I am sorry but this is all the help I can give you.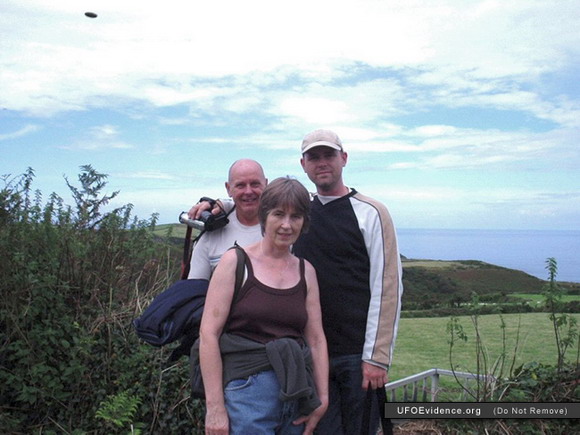 Above: Original case image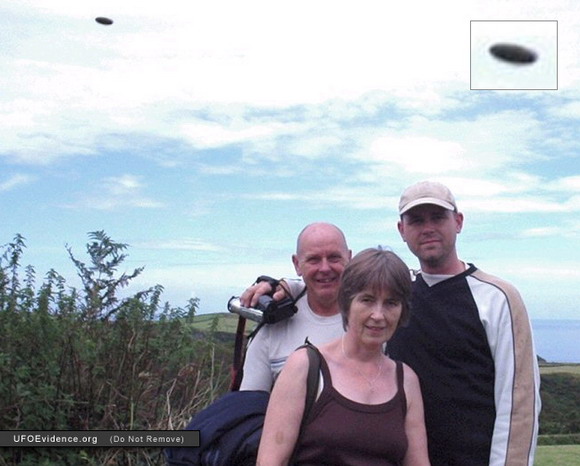 Above: Original image with enlargement inset

The images above are 2 different versions of the same photograph.

Name: Patricia
Thanks to UFOEvidence.org for sharing and helping to spread the word.
Source/Credit: UFOEvidence.org Photograph ID: 355