2011:
Possible Spirit/Energy Capture -
Tower of London, UK
Witness statement:
I thought you may be interested in two photos that my husband took on his mobile phone in 2011.

My husband had worked at the tower of London for 16 years before taking early retirement: He was a senior warden at the white tower part of his role was locking up the white tower of a night; all public & staff had left the building it was about midnight.

The scene in the picture is of the line of the kings displaying statues of the various Kings horses & at the very furthest point on the wall are the face models of the different kings all displayed in the White tower.

Opposite the entrance to the line of the Kings is the crown jewels entrance

As I had said before it was around midnight when he was about to lock up he had his mobile phone in his hand with his back towards the line of kings and was in the process of taking a quick photo of the Crown Jewels entrance whilst he was taking a photo he had a sensation of a ice cold hand being placed on the back of his neck the shock of it made him spin around whilst still holding his mobile phone in the same position & automatically took a photo hence the two photos captured the split second he turned around he clicked twice

Needless to say nobody else was around he immediately turned the lights off & locked the doors

He did telephone me at the time approximately 12.15 am to say how much he was spooked by the encounter & what he had caught on his phone.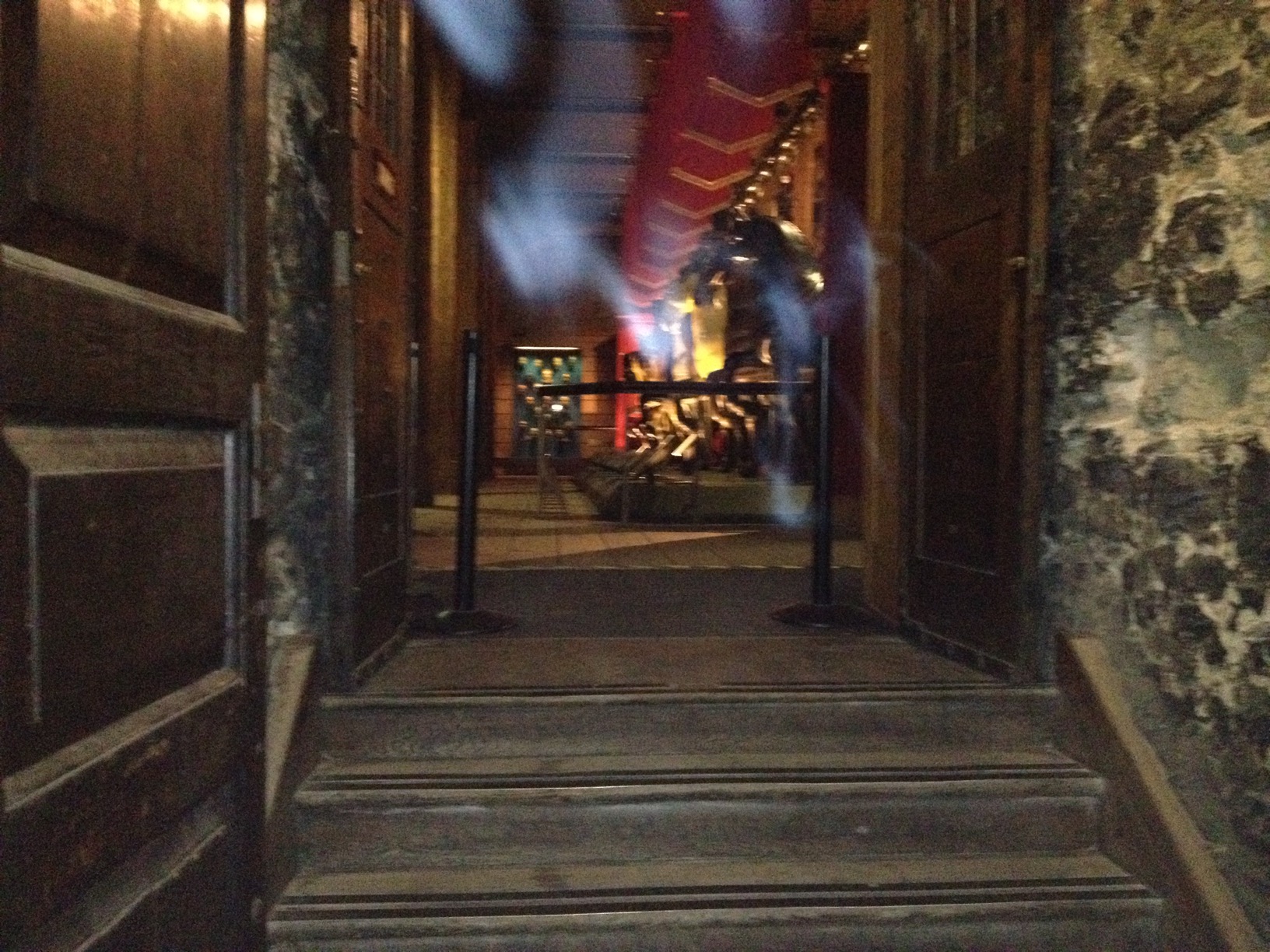 Above image: was taken in the Tower of London - 2011