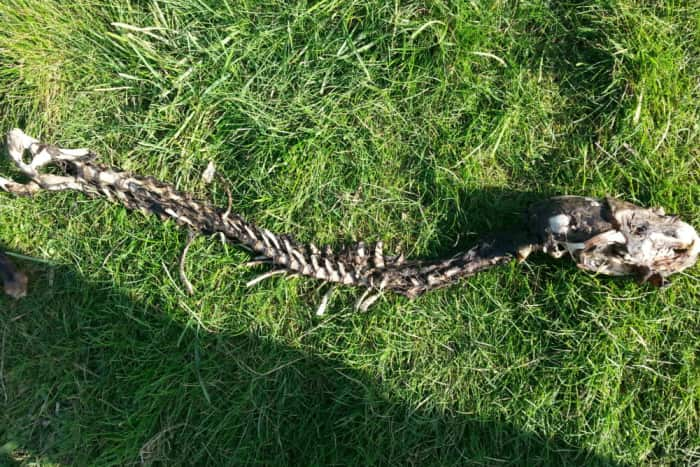 Mystery animal found near Worthing has baffled experts



Grim find near Worthing could be evidence for big cat
A BIG cat could be on the prowl after the discovery of a mystery skeleton in a field near Worthing, an expert believes.
The skull and backbone of the unknown animal were stumbled upon near Chanctonbury Ring, on Thursday, by a dog walker.
A leading big cat researcher said the animal had 'clearly' fallen prey for a large feline, while big cat sightings had been reported in the area recently.
Neil Arnold, of Kent Big Cat Research, said: "It is certainly not a big cat, but it is clearly something eaten by a large cat.
"A large cat kills with a throat bite and often only leaves head, feet and spine, clearing the rest up in tidy fashion."
Mr Arnold said he had heard of a big cat sighting in Shoreham two weeks ago, while around a month ago, he had a report of a Lynx being spotted in Steyning.





Published: Thursday 24 October 2013