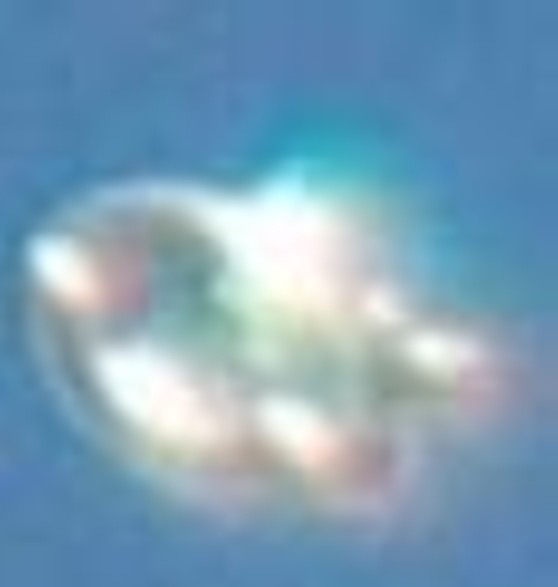 One of our BEAMS members contacted us after he captured some great shots, (about 80 pics), of an unexplained, high flying object, (sphere phenomenon?) over, Ilford, Essex, UK on July 03, 2014.
I have conducted some analysis and made some enlargements - with a single example shown here, where the object looks almost like a diamond ring; it is truly an exquisite form.
His full set of images, (which you can enlarge yourselves if you want to), can be seen by clciking this link.