UFO SIGHTINGS:
UFO Photographed above A1(M) in Hertfordshire, UK - July 15, 2013
The image, of an odd-shaped unidentified flying object, emerged after it was uploaded to YouTube by a user called ZxrAlienWarrior.
The uploader regularly photographs so called 'chemtrails' -- streaks across the sky caused by aircraft and industrial output.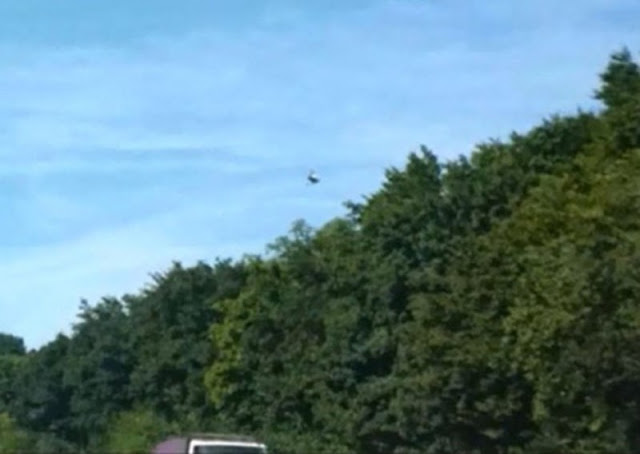 It is unclear exactly where in the county the object was photographed, but the picture was described as being taken at "around 10pm [on] Monday, July 15 [on the] A1 motorway, Hertfordshire UK."
The supposed craft was put through a series of visual filters in the two minutes, four seconds clip, and at one point the YouTube Uploader speculated that it was an alien space craft, similar to those seen in science fiction movies.