Police Officers in British UFO Encounter - December 12, 1978
Date: December 12, 1978
Location: Skipton, North Yorkshire, United Kingdom
At 4:30 a.m., a police patrol car was driving on a remote country road along the Cononley Moor. In the car were Sgt. Anthony Dodd and Constable Alan Dale.
They both saw a brilliant white light that seemed to be gliding towards them. As it approached the men could see that the object was a big illuminated disc which swooped directly over their heads at a speed of about 40 mph. At its nearest, the unidentified was barely 100 feet away from their view, enabling the policemen to see many details.
Witness statement: "It was a huge thing, about 100 feet in diameter, and it made no noise whatsoever."
"It had a dome with ports all around it. The bottom was surrounded by colored lights like neon lights in blue, red, green and white which blinked in a sequence as if they were rotating, and in the middle there were three spheres or hemispheres."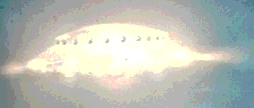 Above - An artist's impression of what was seen - based on testimony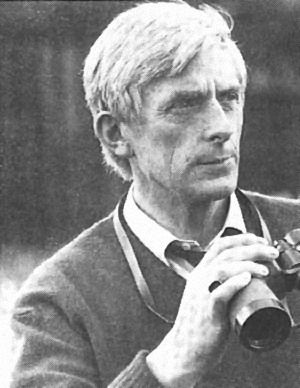 Witness Tony Dodd

An important interview with Tony