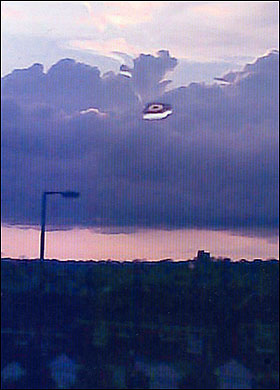 Above: Original case image

October 2008: Triangle UFO Over Dudley, Yorkshire, UK - Plus Update

A "flying saucer" is photographed in daylight over a town - in a snap hailed as one of the most important ever pieces of evidence of alien life.
The UFO shot across the sky in front of clouds above Dudley in the West Midlands.
A startled visitor to Dudley Castle captured the amazing image, and sent it to a police detective who collects UFO sightings.
Yesterday DC Gary Heseltine, 48, said: "It's a very intriguing photograph that was taken purely by chance
"If it's genuine then it could be one of the most convincing pieces of evidence about aliens from the UK ever."
The photo was taken by a 57-year-old nanny on a day out last April. DC Heseltine, of Wakefield, West Yorks, has now handed it over for study to a former US navy physicist who specializes in photo analysis.
Update:

Oddly enough, a little later on December 09, 2008, a very similar object was captured on camera near Conisholme, Lincolnshire; report here: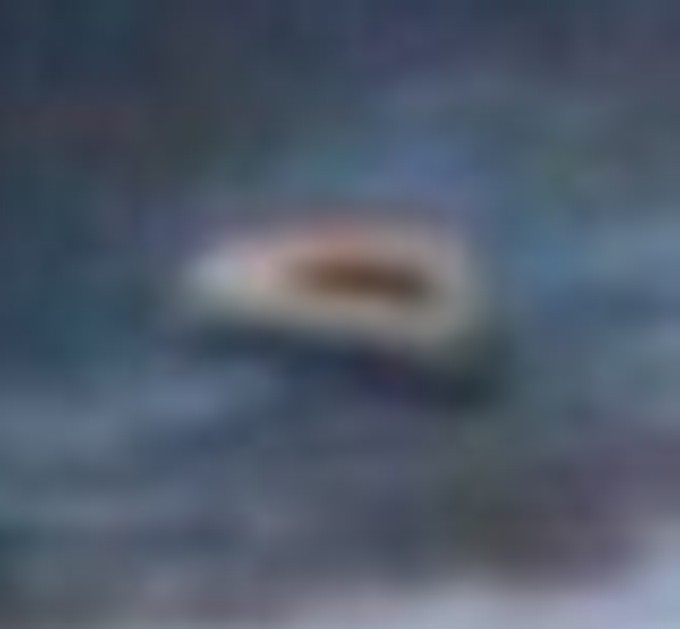 Above: Cropped enlargement of craft captured over Conisholme, Lincolnshire (Later)