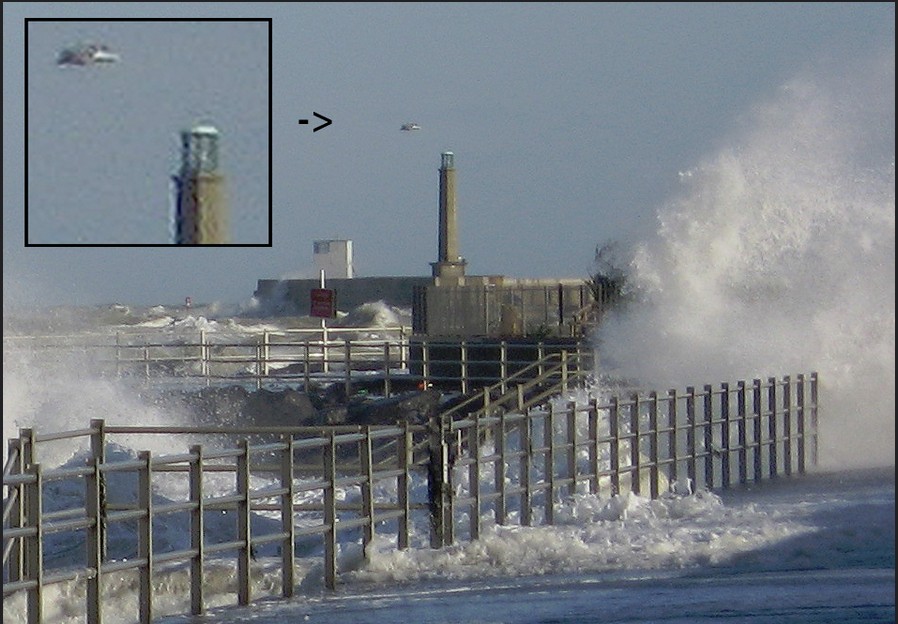 UFO captured over Margate, Thanet, East Kent, UK - 2007: Click to enlarge

For us, this object doesn't look like a 'gull', (the cynics favorite cry) -
but nevermind what we think, what does the reader reckon about this one?
Witness statement: "UFO over the Harbour Arm.
Taken with a Canon compact.
Stormy day in Margate!
Found in my backups, I had buried this for ages. Cropped. No edit!
Originally shot in Nov. 2007. Just added an enlarged inset for your perusal. "
Source: National Archives