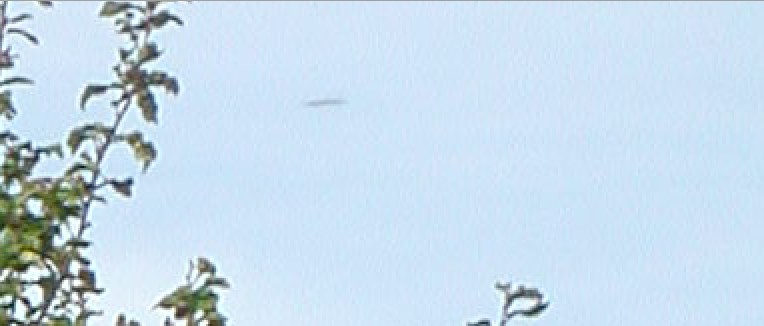 Blow up
Daylight Disc UFO, Warblington Castle, Nr. Havant, Hants, UK - 2006
I've just been looking through some of my old pictures, and I found one from 2006, taken at Warblington, Nr. Havant, Hampshire, UK - with something interesting on it that I hadn't noticed previously; we had just been to Warblington cemetery to see my Dad's grave there, and I took a few snaps of the surrounding area, including the nearby castle.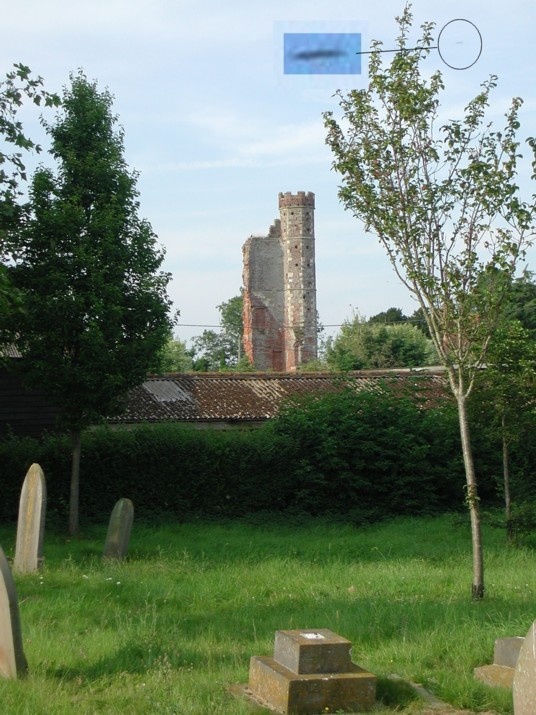 Original with insert, object area has had brightness lowered and enlarged
In my estimation this object is far too high and large to be a bug, and doesn't look right for it to be a bird or a plane either. In fact the object looks quite disc-like.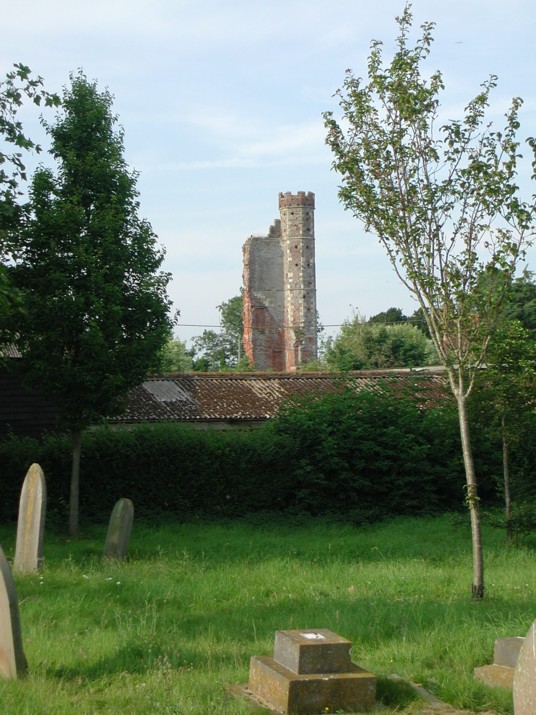 Untouched original; please click to enlarge