Surrey, 21st July, 2007, England.
Time: Approx: 11:00 p.m.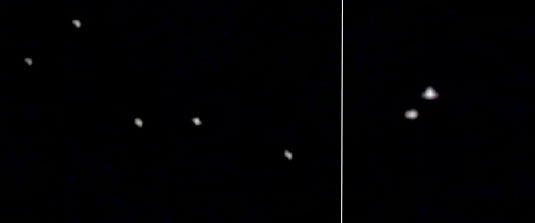 Approach Direction: Not sure. Departure_Direction: Perhaps north east, but not 100% sure Witness Direction: Not sure (didn't have a compass at the time).
Description: a fleet of very bright lights flew over, moving like nothing I've ever seen, no way a plane could move like that, they pulled very sharp turns at very fast speeds or so it appeared. Then two completely crossed paths.
Caution: The language spoken in the footage may not be suitable for children.